Articles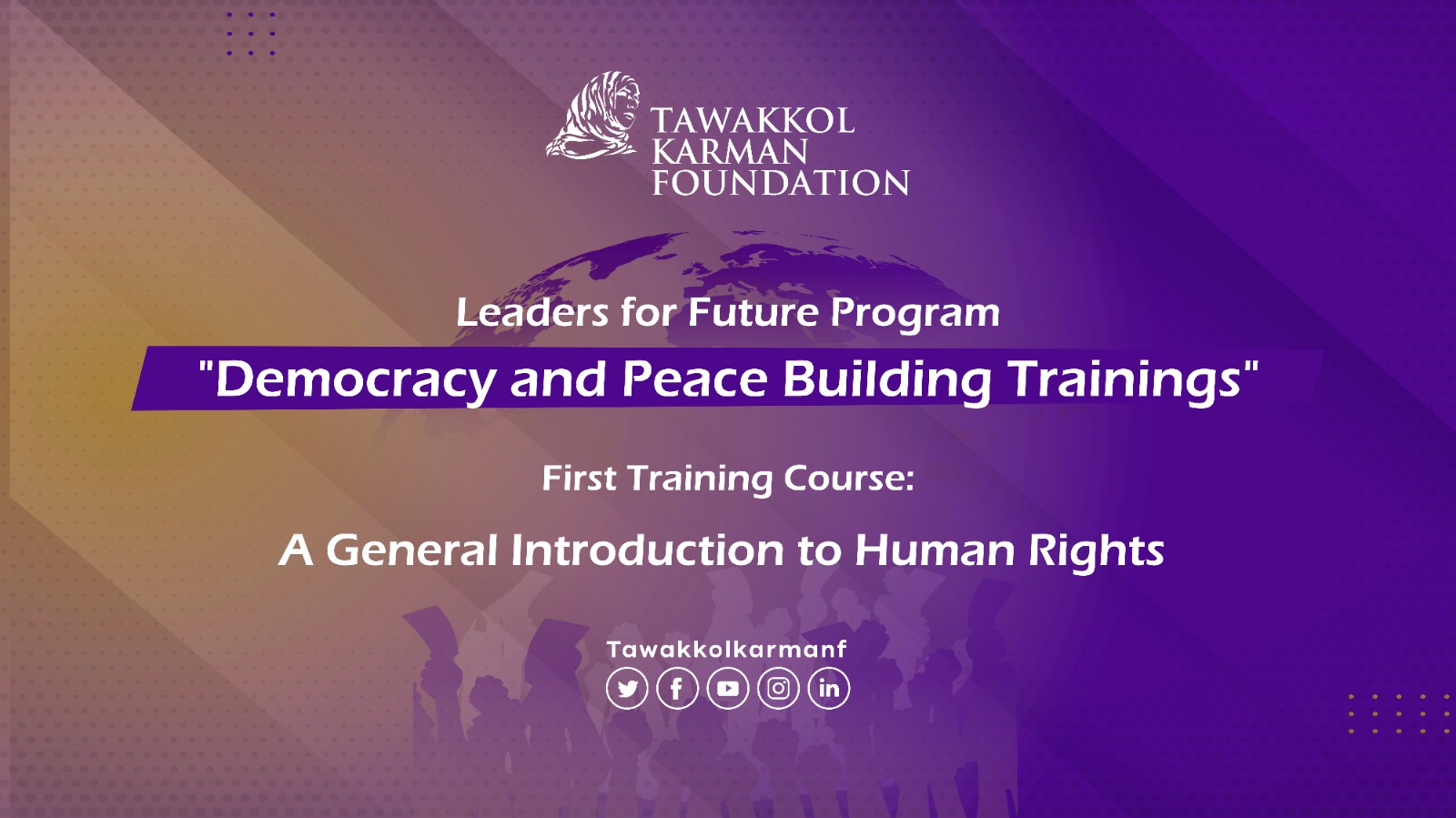 TKF Launches Program in Democracy and Peacebuilding
Peacebuilding | August 2021
The bitter experiences of some countries in the Arab region have reflected on young people like on others, and it has proven its negative impact on the absence of peace in societies and the consequence of chaos, violence, exclusion, conflict, violent clashes, Inequality, and the destruction of the public life sectors.
There is a need for a youth system that adopts the values of democracy, spreads peace, believes in coexistence, dialogue, and acceptance of others, and plays a positive role in preventing the emergence of conflicts, resolving tensions, and deterring violence.
Believing in the role of young people in building societies and investing their ability to lead peace, TKF founded the "Democracy and Peace Building" diploma, which consists of six training courses within the "Leaders for the Future Program" and which will be available to 2,500 students from eight various nationalities, the training sessions will be on democracy, peacebuilding, and human rights.
The "Democracy and Peace Building" diploma comes after TKF completed the "Qualifying Young People for the Labor Market" diploma accompanying the intensive English language diploma, whose courses were held by specialized trainers online.