Articles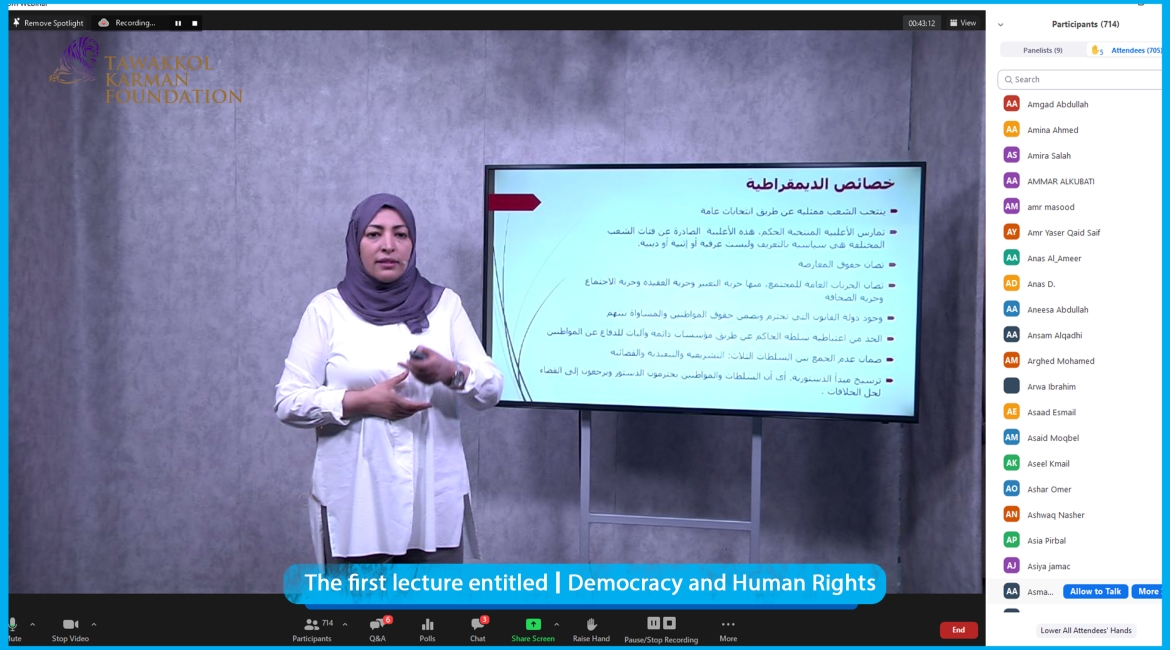 TKF inaugurates the second edition of the Diploma in Democracy and Peacebuilding
On April 21, 2022, the Tawakkol Karman Foundation inaugurated the first lecture for the second edition of the Diploma in Democracy and Peacebuilding, accompanying the Intensive English Language Diploma, as part of the "Leaders for the Future" program, with the attendance of more than 800 students.
The diploma targets more than 1,500 male and female students who are accepted into the fourth batch of the English language scholarship funded by the Foundation, whom are from 8 different nationalities, as well as the former students who were unable to attend the diploma lectures in the last period.
The first lecture entitled "Democracy and Human Rights", presented by the trainer, Misk Al-Junaid, included a number of topics, like the definition of the concept of democracy, the term "human rights", the most important international agreements, the difference between declaration and agreement, as well as the difference between signing and ratification.
It is noteworthy that the diploma in democracy and peacebuilding, which is offered through the "Zoom" platform, is taught by specialized trainers of different nationalities.