Articles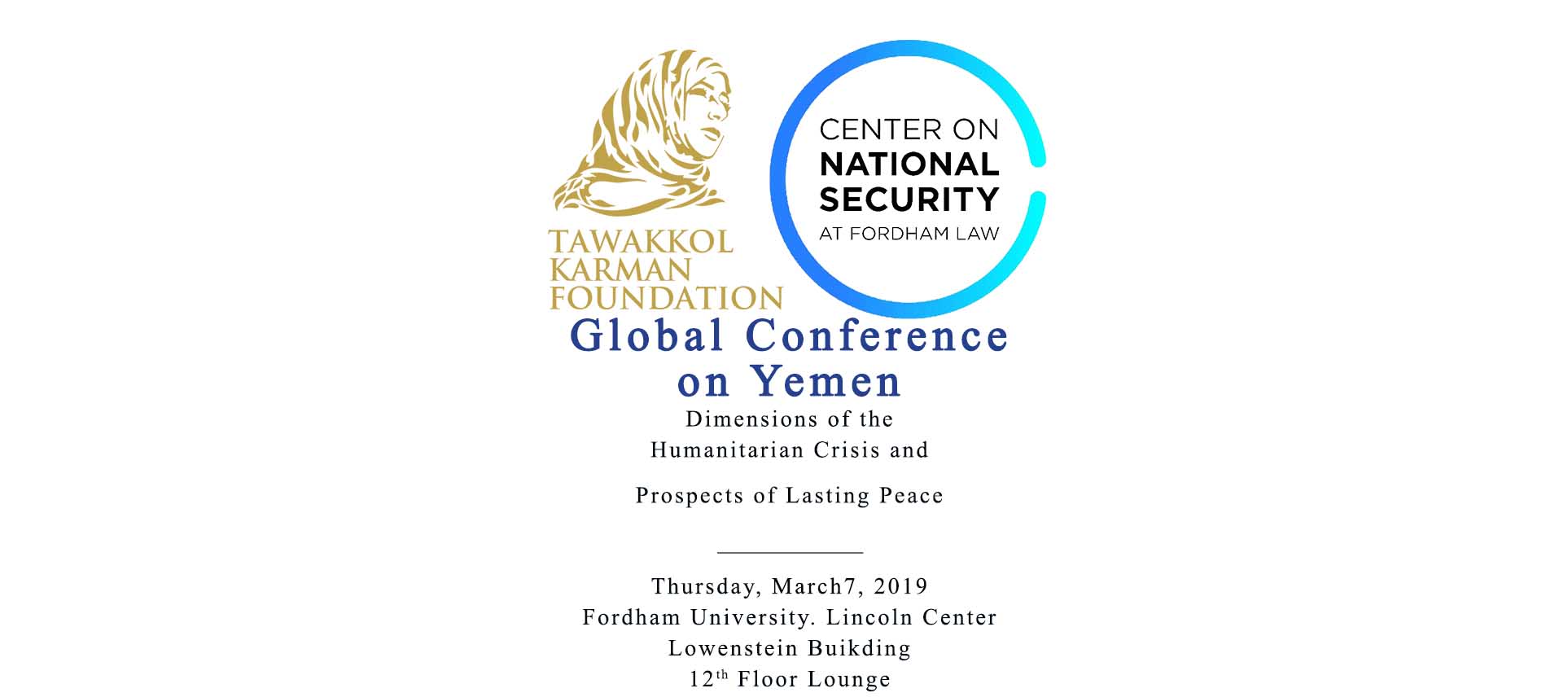 SPEAKERS & AGENDA
Tawakkol Karman, Nobel Peace Laureate
Leymah Gbowee, Nobel Peace Laureate
Shirin Ebadi, Nobel Peace Laureate
Jody Williams, Nobel Peace Laureate
Kathryn Achilles, Senior Humanitarian Policy Advisor, Oxfam
Fatima Alasrar, Senior Analyst, Arabia Foundation
Stephen W. Day, Author and Adjunct Professor, Rollins College
Dr. Dalia Fahmy, Senior Fellow, Center for Global Policy
Ghida Fakhry, Presenter, TRT World and former New York Bureau Chief, Al Jazeera English
Mehdi Hassan, Columnist, The Intercept and Host, Al Jazeera English
Bernard Haykel, Director, The Transregional Institute, Princeton University
Nabeel Khoury, Nonresident Senior Fellow, Rafik Hariri Center for the Middle East
Moncef Marzouki, former President of Tunisia
Priyanka Motaparthy, Senior Researcher, Human Rights Watch
Bushra Nasr Kretschmer, Head of economic portfolio of @Women4Yemen network, and Founder, Sabaa Consulting Services
Afrah Nasser, Independent Yemeni Journalist and Founding Editor-in-Chief, Sana'a Review
Ibraham Qatabi, Expert on Yemen and Senior Legal Worker, Center for Constitutional Rights
Rawya Rageh, Senior Crisis Advisor, Amnesty International
Hassan El-Tayyab, Co-director, Just Foreign Policy
Paul Williams, Former Legal Adviser, United Nation Special Envoy to Yemen
Dr. Nasser Zawia, University of Rhode Island Dean, URI Graduate School
Breakfast and Registration
8:30 - 9:00 a.m.
Opening Remarks
9:00 - 9:15 a.m.
Tawakkol Karman
Karen J. Greenberg
Session One
9:15 - 10:30 a.m.
What is Truly Happening in Today's Yemen?
This panel will discuss the root causes of the conflict and the internal struggle for power.
Fatima Alasrar
Stephen W. Day
Bernard Haykel
Hassan El-Tayyab
Moderator: Dr. Nasser Zawia
Session Two
10:30 - 11:45 a.m.
The Humanitarian Crisis: The Impact of the War on the Ground
This panel will discuss the humanitarian dimensions of the war, human rights violations, and the impact of the war on the most vulnerable members of society.
Priyanka Motaparthy
Afrah Nasser
Kathryn Achilles
Rawya Rageh
Moderator: Dr. Dalia Fahmy
Lunch Served
11:45 a.m. – 12:15 p.m
Keynote Speaker
12:15 - 1:00 p.m.
Moncef Marzouki, former President of Tunisia
Session Three
1:00 – 2:15 p.m.
Considerations on the Future: The Possibilities for Peace
This panel will discuss must to happen to position Yemen in the direction of lasting peace, including peace agreements, the outcome of the national dialogue, UN resolutions, and other peace initiatives.
Paul Williams
Nabeel Khoury
Ibraham Qatabi
Bushra Nasr Kretschmer
Moderator: Mehdi Hasan
Session Four
2:15 – 3:30 p.m.
Healing Yemen from the War: Messages from the
Nobel Peace Laureates
This panel will discuss issues around transitional justice, reconciliation, reconstruction, and how to heal Yemen.
Leymah Gbowee
Shirin Ebadi
Jody Williams
Tawakkol Karman
Moderator: Ghida Fakhry
Closing Remarks and Recap of Conference
3:30 - 3:45 p.m.
Tawakkol Karman and Ibraham Qatabi