Articles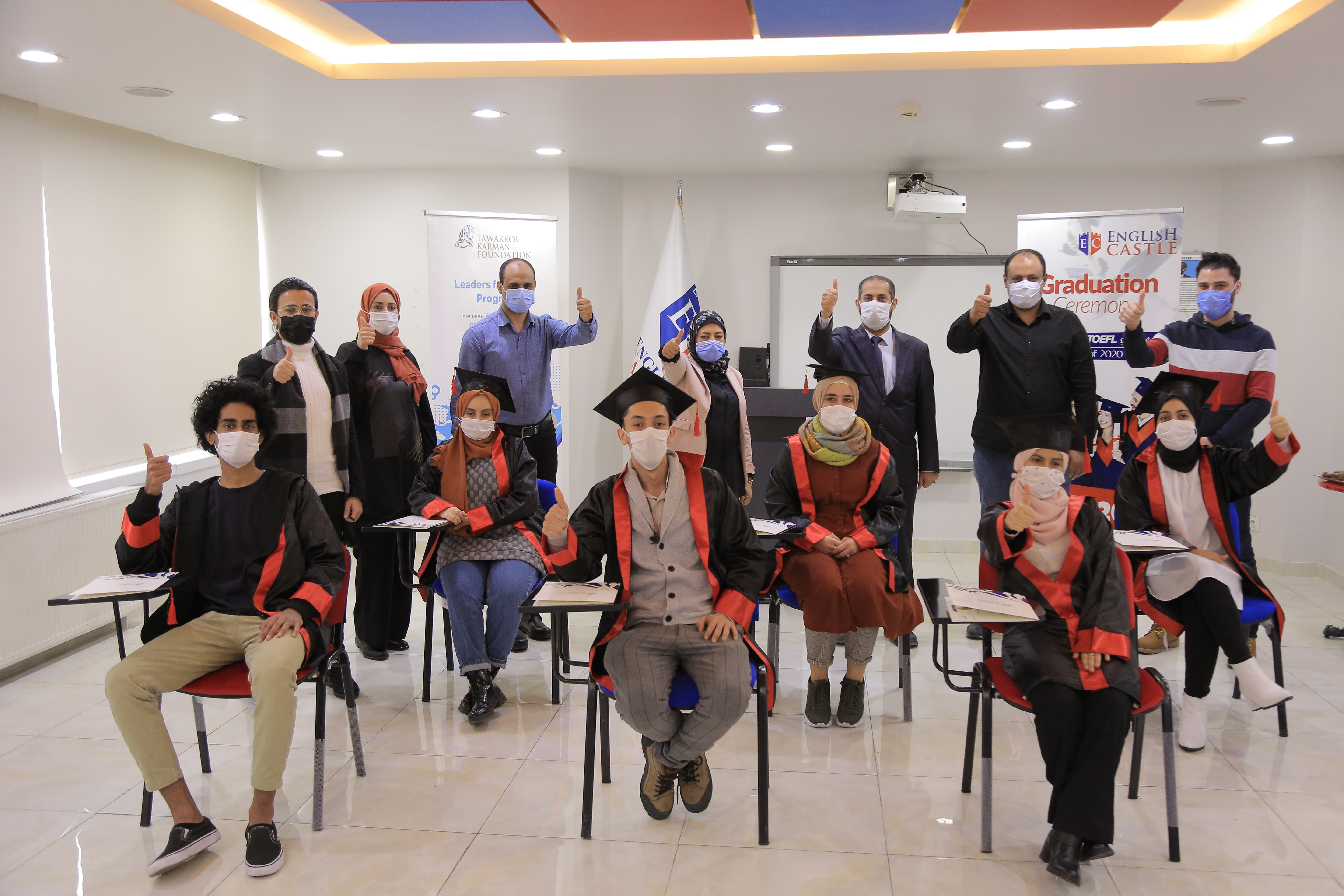 TKF celebrates first batch of graduates from "Leaders for Future" program
TKF organized a graduation ceremony for the first batch of graduates of the Leaders for Future program. Graduates received the Intensive English Language Diploma, which was issued by the English Castle Institute.
Several graduate students and employees of the Foundation attended the graduation. Mrs. Misk Al-Junaid, Director of TKF, delivered a speech in which she congratulated the graduates for completing the English language program and for successfully passing the TOEFL exam.
Al-Junaid said that the Foundation intends to open a club for the intensive English language scholarship graduates, to be a communication platform that allows for experiences exchanges and a point of contact between the Foundation and its graduates who are heading to pursue their future studies.
She indicated that TKF will continue its first and second-batch English language diplomas scholarships online for 1261 students of different nationalities due to the pandemic.
Furthermore, Al-Junaid stated that the Foundation plans to launch training courses that prepare young people for the job market and will include creative activities that contribute to peacebuilding and democracy.