Articles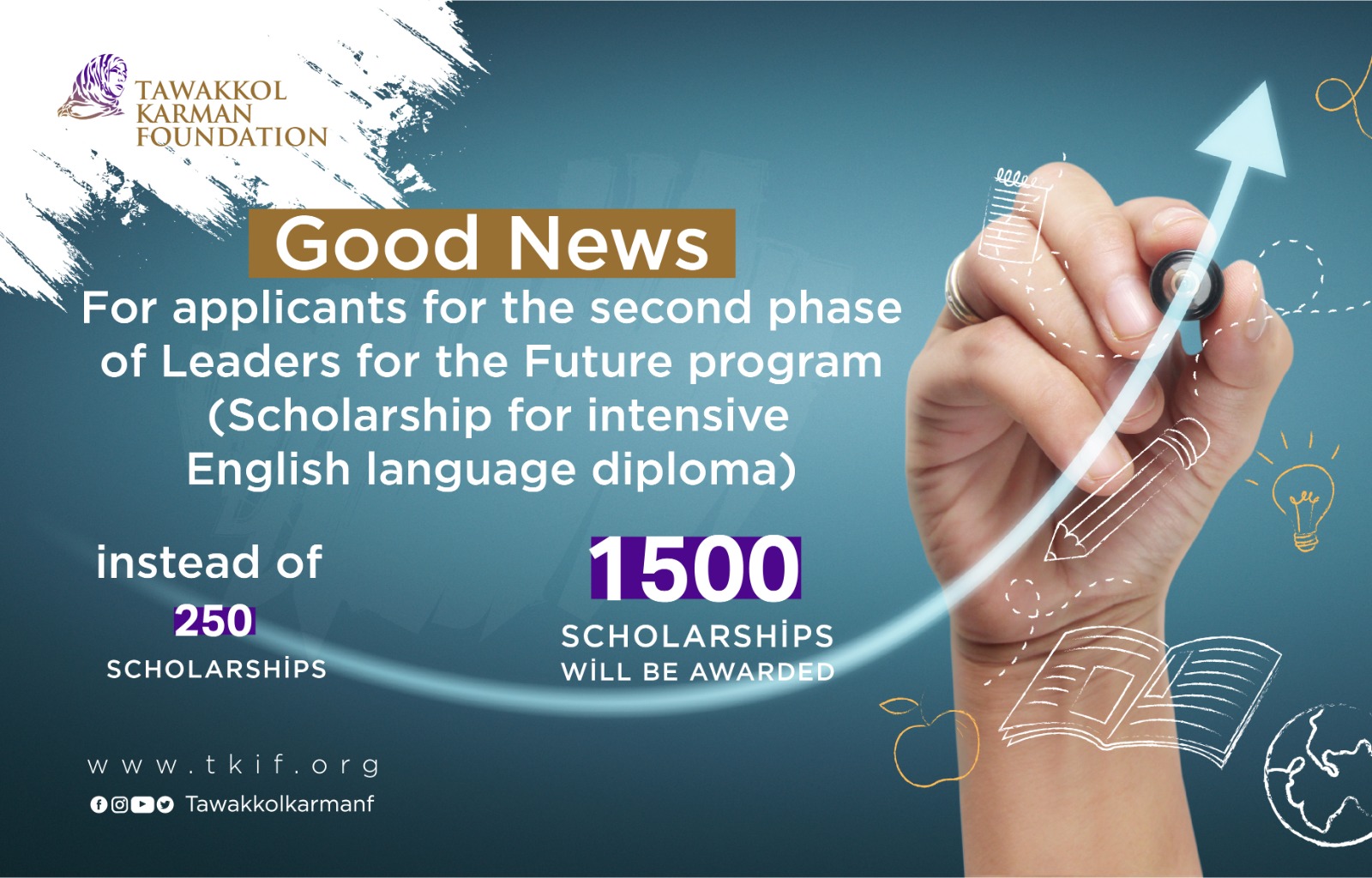 TKF Intensive English courses scholarship program
Young people are the largest fragment of the population in Arab countries instead of being the future investment for their nations. The reality of Arab countries presents them with war, conflicts, poverty, political and economic instability, and enormous challenges. On the other hand, the quality and conditions of education in the Arab region do not prepare the students with the skills required in the current labor market, the youth's need for developmental interventions in education, and the skills imposed by various labor sectors worldwide.
TKF understands the importance of education as one of the pillars of development for individuals and societies. For this reason, it has launched the second batch of the 'Leaders for the Future program, which aims to qualify and develop the skills of young people to help them meet the conditions of enrolling in top universities. The program prepares them for the TOEFL exam.
Students receive the Intensive English Language Diploma in cooperation with The English Castle Institute at the end of the program. Moreover, TKF provides specialized training courses in other fields, intending to help students meet the requirements of the labor market and provide activities related to dialogue and peacebuilding.
The substantial number of scholarship applicants exceeded 3350 in the second phase program, and to increase the number of students who benefit from the scholarship, the foundation has increased the number of scholarship awards from 250 to 1,500.