Al-Thawra School is located in Al-Mahlia district, to the north of the city of Marib. It contains three old and dilapidated classrooms, and other classrooms are huts made of trees, with approximately (229) male and female students, from grade one to grade nine. Students come from 15 neighboring villages.
According to Talib Ahmed, the principal of the school, the school was founded in 1986, and there are only three classrooms, and it lacks schooling needs and teaching means.
He adds, "The war and other problems, distance between the villages and the school, and the mixing of boys and girls in the classroom, have caused girls to drop out of school and a decrease in the number of students compared to previous years."
Saleh Zaid, a student at the school, says that they study in demolished classrooms, built randomly, and the roofs of the classrooms are prone to falling, and he is afraid that it will fall on him and his classmates. He adds: We want to study without fear, we need to feel comfortable and safe while we are studying in class.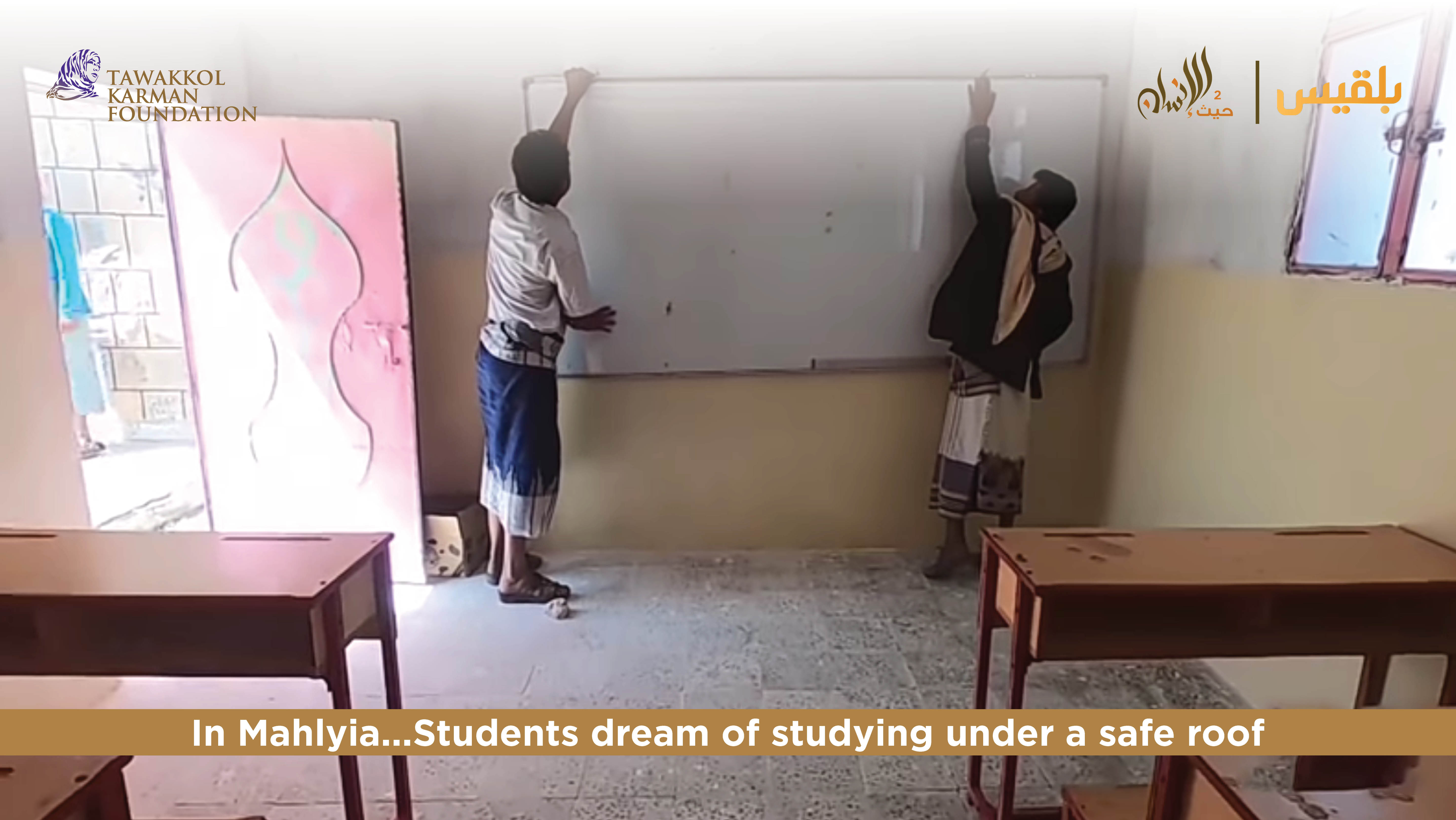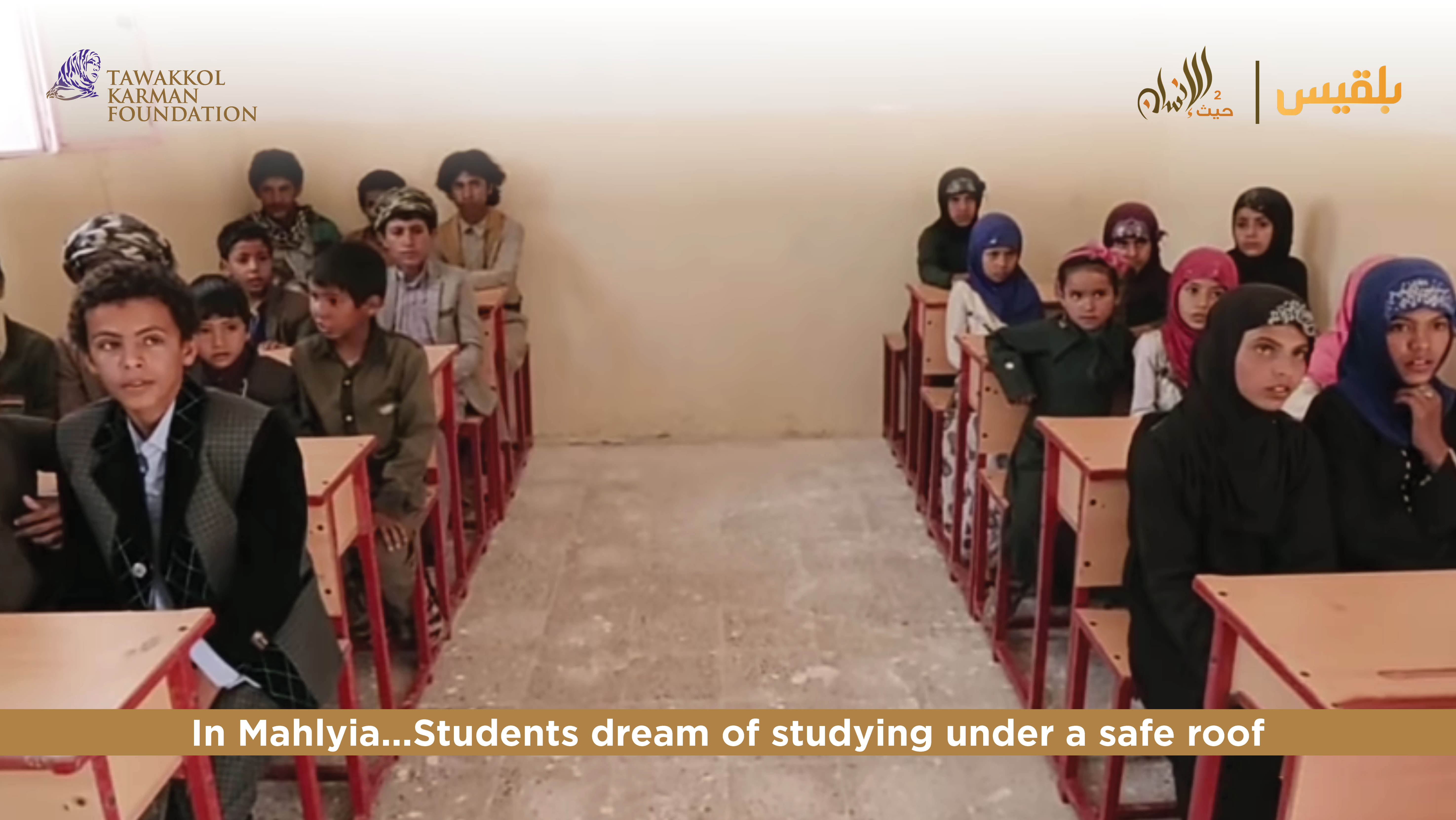 Tawakkol Karman Foundation stood by these students and funded the construction of three additional new classrooms with chairs, tables and blackboards.
The project to build the three classrooms for Al-Thawra School is part of activities of Tawakkol Karman Foundation development program "Haith Al-Insan", broadcasted by Belqees TV during the month of Ramadan.