Tawakkol Karman Foundation funded and implemented a project to support education in Taiz Governorate in one of the alternative schools that a volunteer turned into a school.
Teacher Adel Al-Salami turned his under-construction house into a school as some of the schools are in the confrontation lines against Houthi, western Taiz. Al-Nahda School is located in Wadi Al-Salami area of Bir Basha.
Al-Salami says that he has converted his house into a school since 2015/2016 when the area was under Houthi control, and later it was approved as a public school.
One of the teachers calls for hiring the workforce in the alternative school who volunteered to teach, while a teacher said that she has been working voluntarily for four years without a salary and is displaced in the area.
The school consists of nine classrooms, with an average of seventy students per class, and the total number of students is 800 students. They study in two shifts, morning, and evening.
One of the teachers says that the students are hit by rain and wind because the school has no windows and lacks much equipment needed for a school.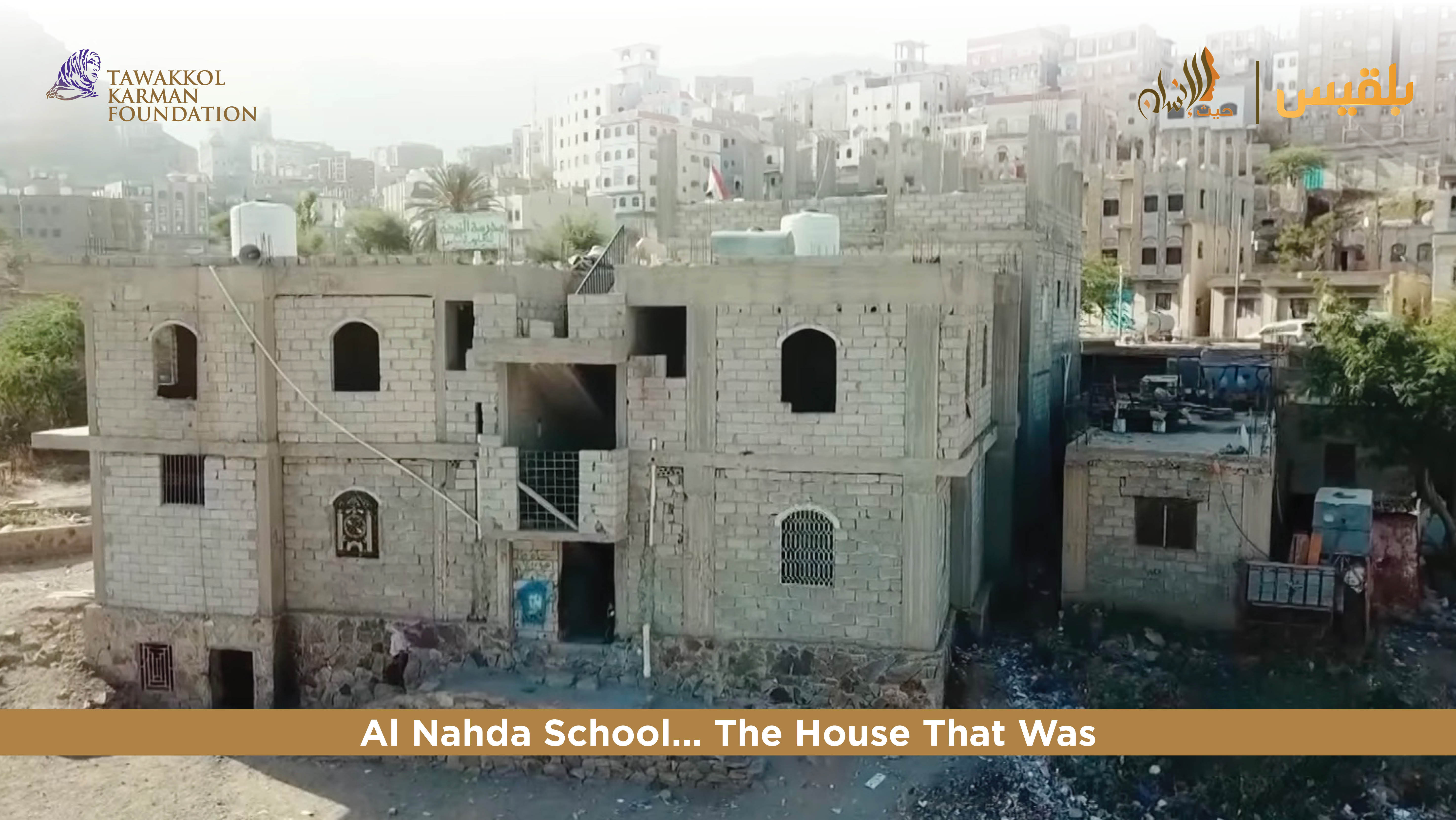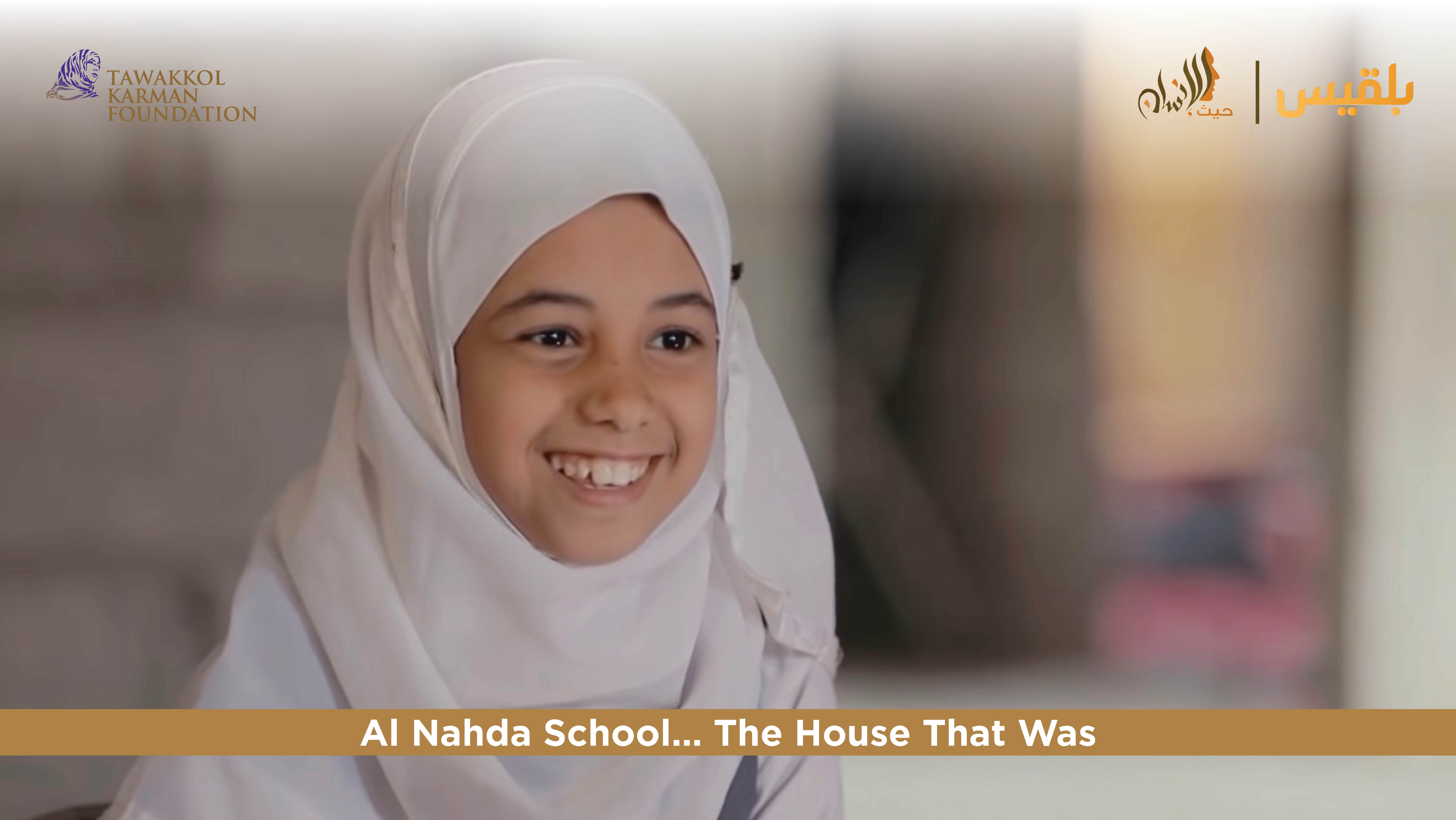 Students are exposed to risks during their studies due to the incomplete construction, and students still remember that a student fell from the stairs, which led to his death.
Tawakkol Karman Foundation funded installing iron railings for stairs to protect students from falling, a toilet, carpets for all classes, a loudspeaker with accessories for the school radio, a computer, a printer, and decks for the school administration.
Teachers at Al-Nahda School thanked Tawakkol Karman Foundation for its support to facilitate schooling and create a better environment for students, while a teacher expressed her happiness for the furniture provided by the Foundation.
This project is among the projects implemented by Tawakkol Karman Foundation through "Haith Al-Insan" program, the first season, which was broadcast by Belqees channel.