Articles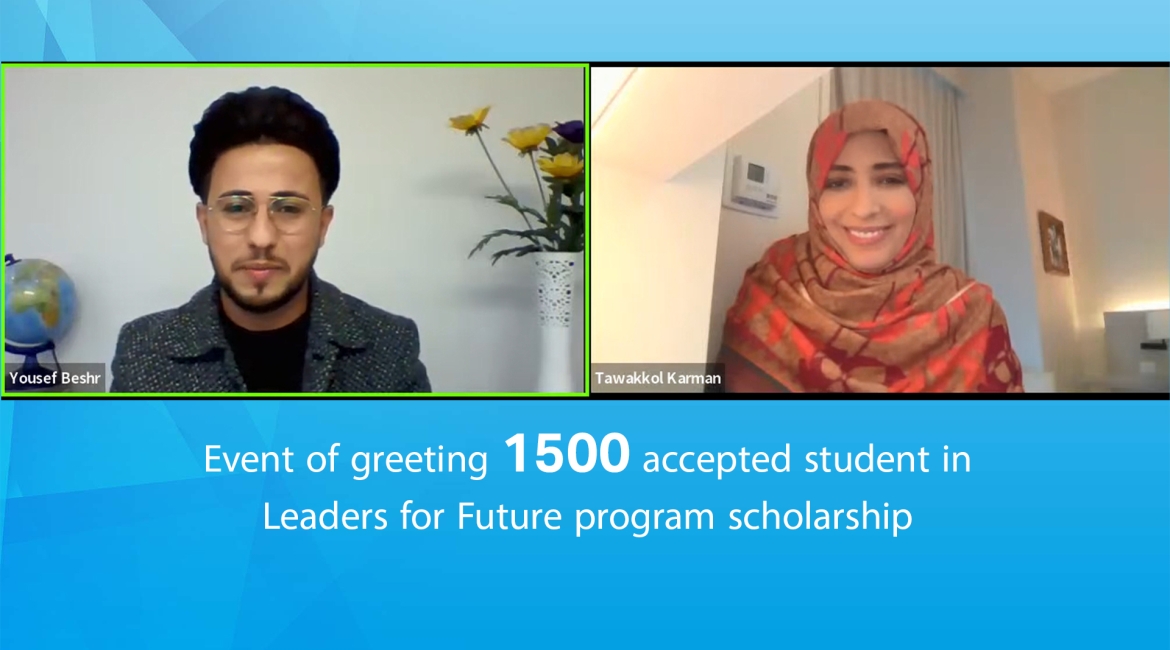 Mrs. Tawakkol Karman participates in the greeting event of 1500 accepted students in the English language scholarship
On Wednesday, March 30, 2022, the activist, and Nobel Peace Prize laureate Mrs. Tawakkol Karman, participated in the greeting
event of "Leaders for Future program" new batch students, which is a scholarship funded by Tawakkol Karman Foundation.
During the virtual event, which was held via Zoom, Tawakkol Karman gave a speech in which she welcomed the 1,500 students who granted the English language scholarship
The event included a brief introduction about the foundation, a video presenting the foundation work fields, and a video of interviews with older students of the scholarship. Furthermore, a set of regulations and instructions for the English language grant and its accompanying courses were presented by the Foundation's education specialist.
Click here to watch the speech on YouTube.
Click here to view it in text.