Articles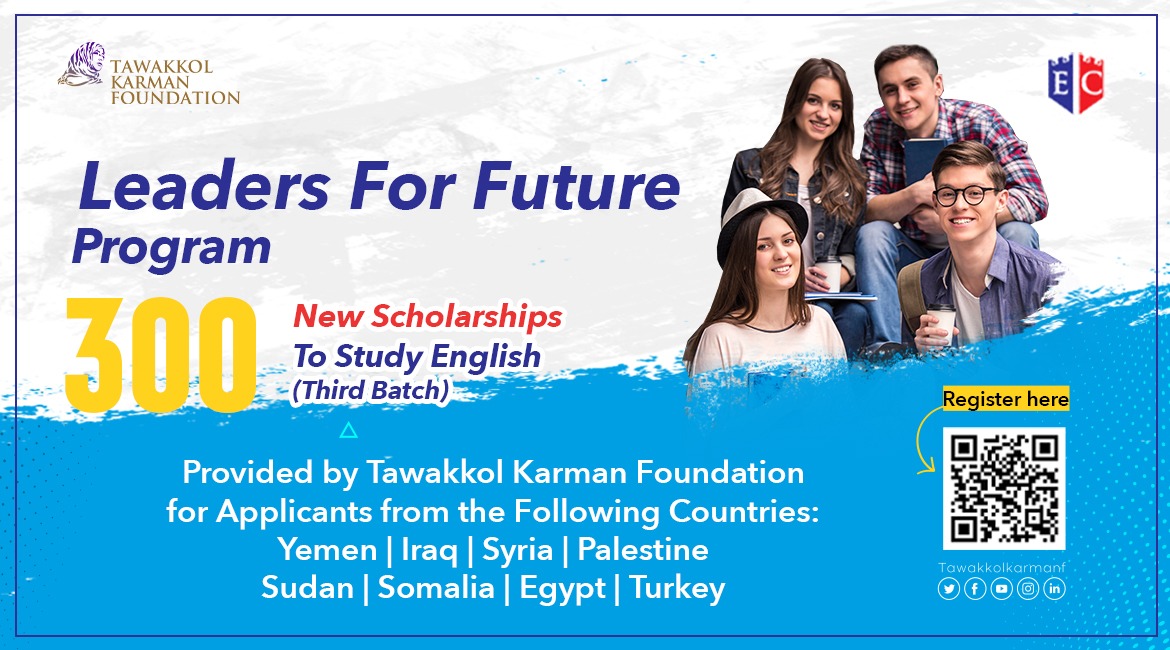 TKF launches the third batch of the Intensive English Language Diploma Scholarship
After the success of the first and second batches of the Intensive English Language Diploma Scholarship, and within the framework of
the "Leaders for the Future" program that targeted more than 1,500 young men and women, Tawakkol Karman Foundation offers the Intensive English Language Diploma Scholarship for the third batch for a year and a half to 300 young men and women from countries commonly; Yemen, Iraq, Syria, Palestine, Sudan, Somalia, Egypt, Turkey etc.
The Leaders for the Future program aim to rehabilitate and develop the skills of young people and help them meet the conditions for admission to the best universities and obtain the best job opportunities.
The diploma ends with preparing for the TOEFL or IELTS certification exam. This diploma is implemented by the ENGLISH CASTLE Institute in Istanbul, Turkey, which uses the latest English language teaching curricula with qualified and professional teaching staff.
The study will be on the online system (remote study), and the student must adhere to the applicable study system until the end of the program.