Chairwoman Activities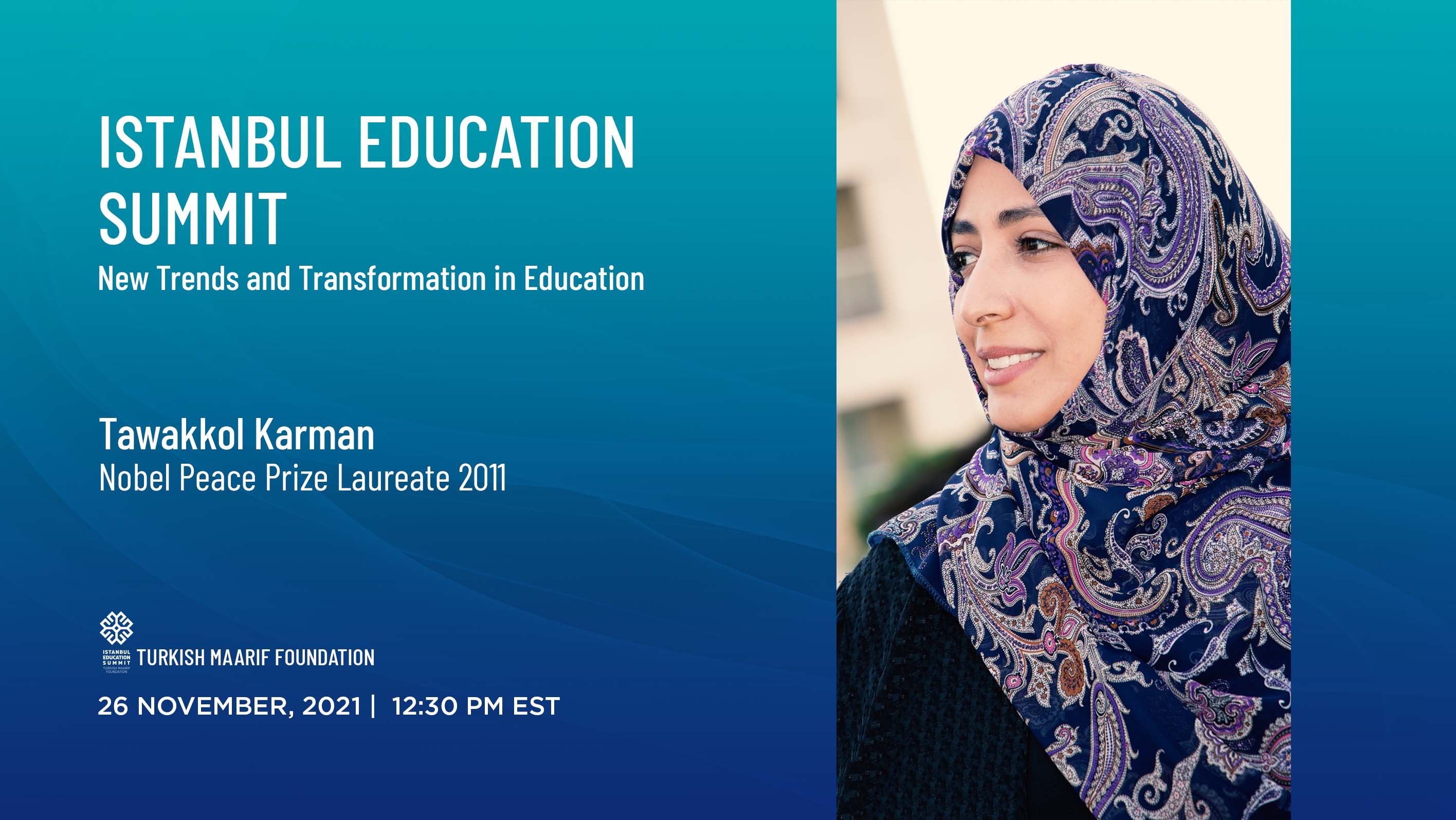 Nobel laureate to participate in Istanbul Education Summit
The Nobel Peace Prize-winning human rights activist, Tawakkol Karman, is going to participate in the Istanbul Education Summit organized today by the Turkish Knowledge Foundation.
Under the title "New Trends and Transformation in Education", the Istanbul Education Summit attended by Turkish President Recep Tayyip Erdogan will shed light on new trends in education, and on opportunities and possibilities that will emerge in the context of digital transformation, education, and social justice.
The summit will bring together leading decision-makers, intellectuals, academics and experts in the field of education and development issues.
In addition, videos about "good practices in education" collected from different countries will be presented as an electronic exhibition during the summit.