Chairwoman Activities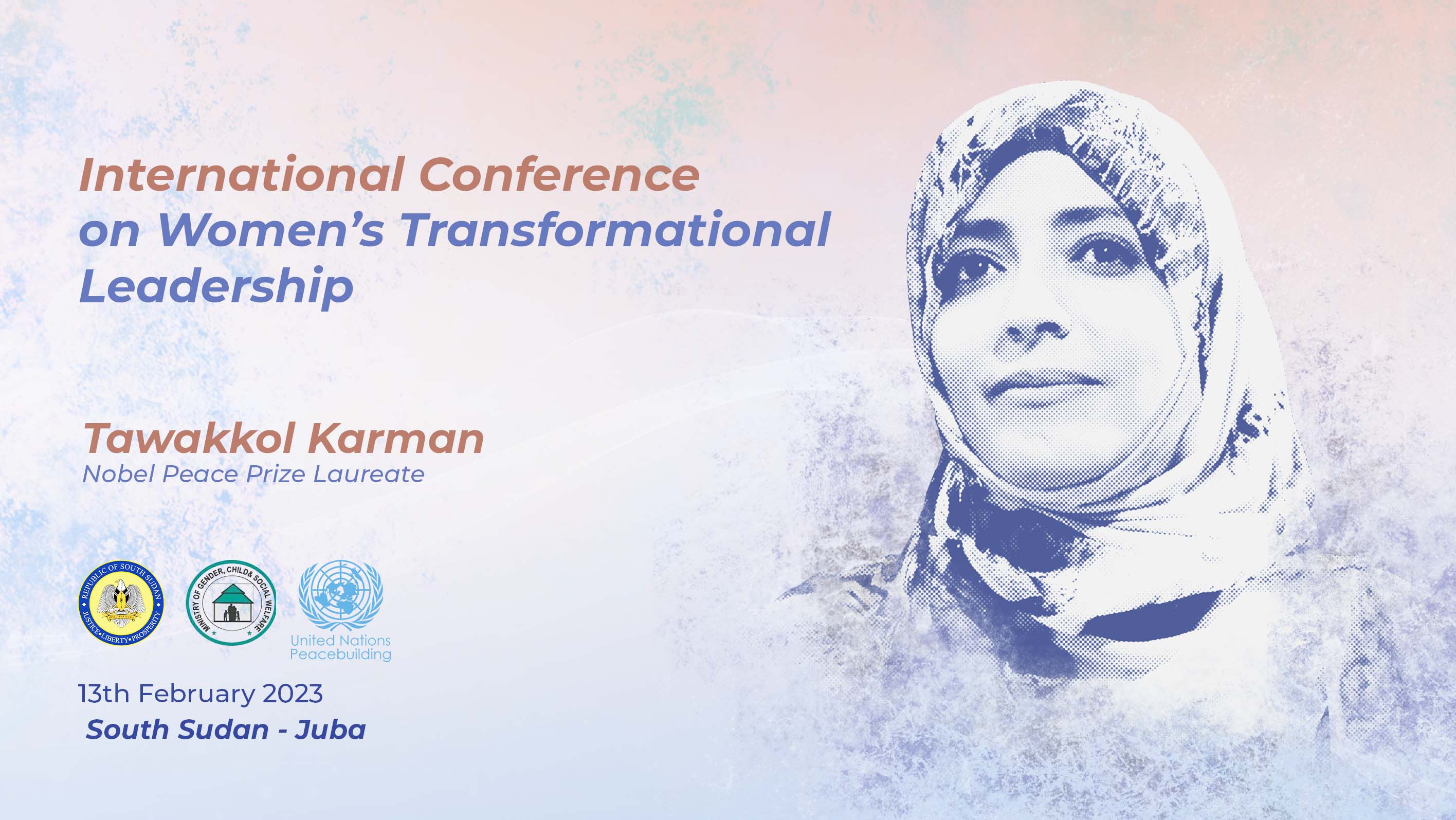 Tawakkol Karman to take part in international conference at UN invitation
The Nobel Peace Prize-winning human rights activist Tawakkol Karman is participating today in the International Conference on Women's Transformational Leadership in the capital of South Sudan, Juba, at the invitation of the United Nations.
The event is organized by the Office of the Vice President of Southern Sudan Rebecca Nyanding de Mabior and the Ministry of Gender, Children and Social Welfare, in cooperation with the United Nations Mission there represented by the UNDP.
Tawakkol Karman will deliver a speech at the conference that will be as a platform for global women leaders to shed light on women leaders' monumental achievements, in particular with respect to peace and security for women in Africa and South Sudan.
The conference will, inter alia, address governance, the role of governments in the development of policies for the advancement of gender equality, women, and peace and security, as well as other issues like climate change, conflict, and economic instability, with a particular focus on human rights and gender equality as fundamental to peace, development and good governance.