Chairwoman Activities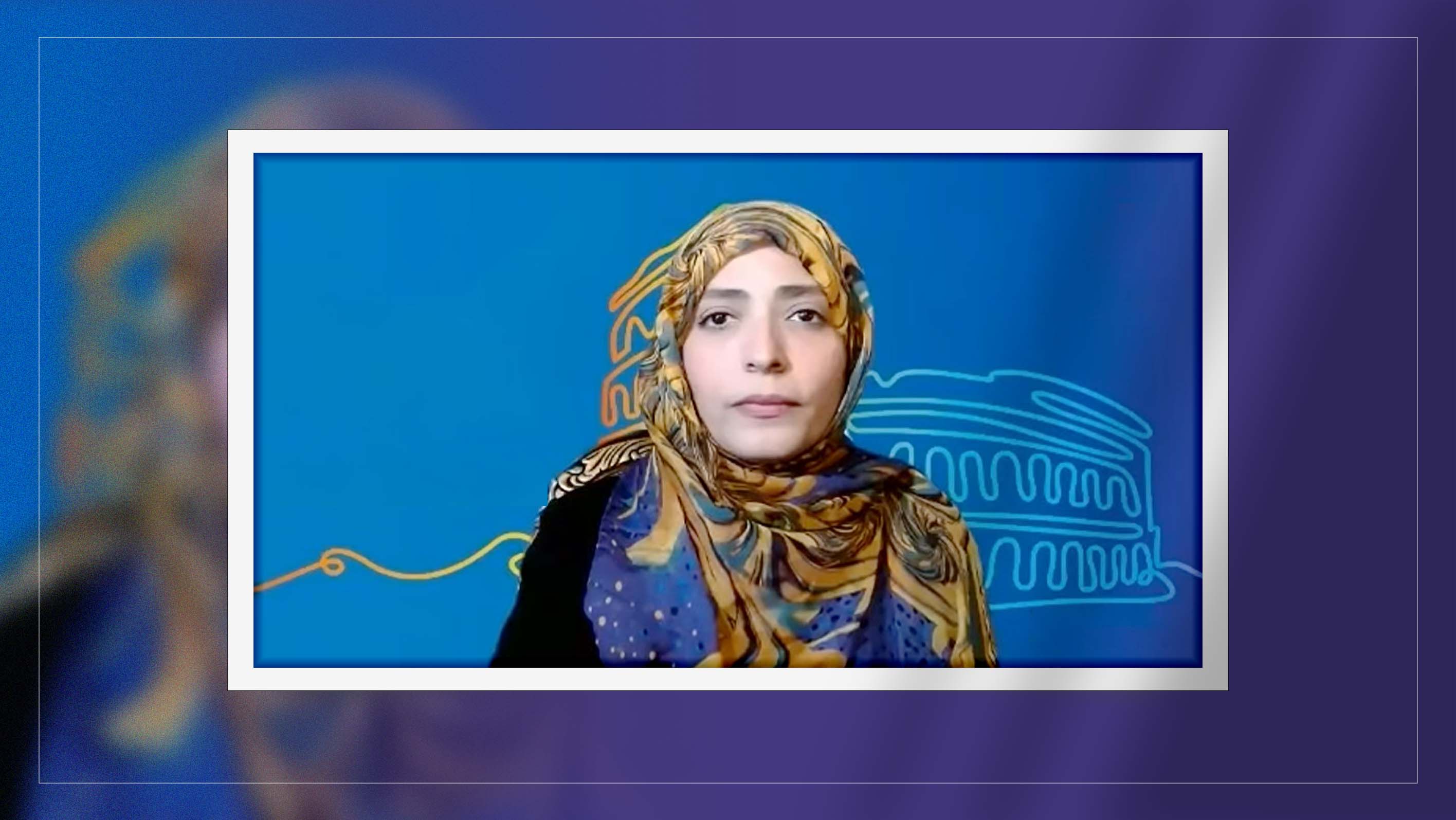 Mrs. Karman at global symposium by Italian association
Today, the Nobel Peace Prize-winning human rights activist, Tawakkol Karman, participated in global webinar symposium entitled "Standing up for Humanity... No Justice without Life", organized by the Italian Sant'Egidio.
In her speech during the event, Mrs. Karman stressed that the world is today required to make every effort to stop authoritarian regimes, which disregard the values of life, freedom and justice, from tempering with life.
"We are aware of the difficulty of this task, especially since there is international complicity with the tyrants, including, in particular, those who rule our Arab region," she explained, adding that "such a thing should not be a justification for withdrawing from this important battle."
The event takes place as part of the world day "Cities for Life, Cities against the Death Penalty", which is annually commemorated on November 30.
The event was also attended by a number of experts, reports, witnesses and representatives of civil society from Africa, Asia, Europe and North America.