Articles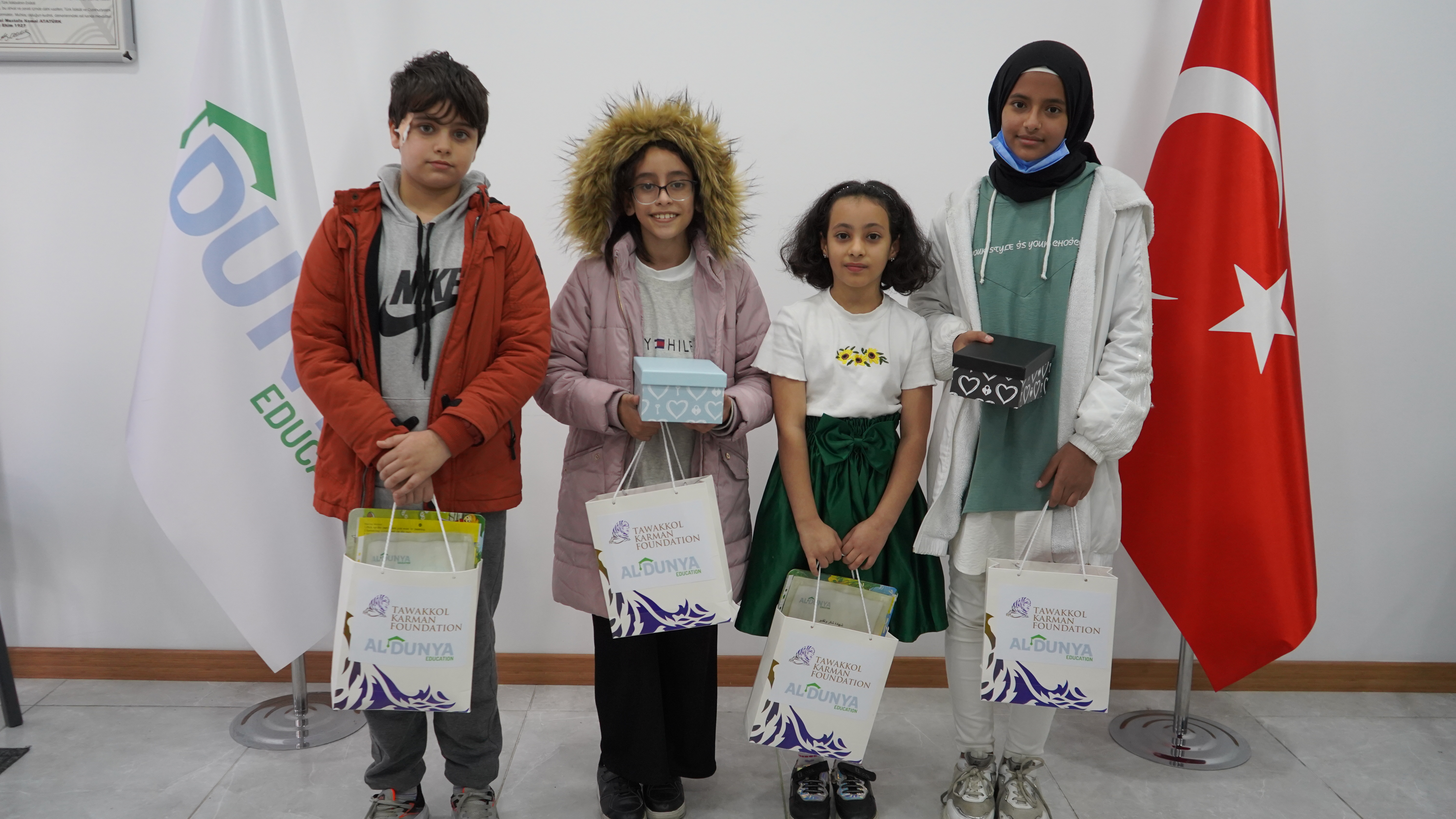 TKF honors a group of students who actively participated in Musanada (Support) program
On Sunday, October 31, 2021 in Istanbul, Tawakkol Karman Foundation honored a group of distinguished Yemeni students studying in Turkish schools who were committed to active participation in Musanada program.
The event was held in order for Tawakkol Karman Foundation to encourage students and urge them to commit to attending to and actively participating in their classrooms and to studying their lessons.
On August 16th, 2021, Musanada program was launched, and it is now in its first phase of a four months duration, targeting 70 male and female students studying in Turkey from grades four to seven.
Musanada program provides remedial teaching for students in subjects of Science, Mathematics and the Turkish language in accordance with the Turkish curricula with the aim of improving their educational level, as well as providing special care for special and top students.