Articles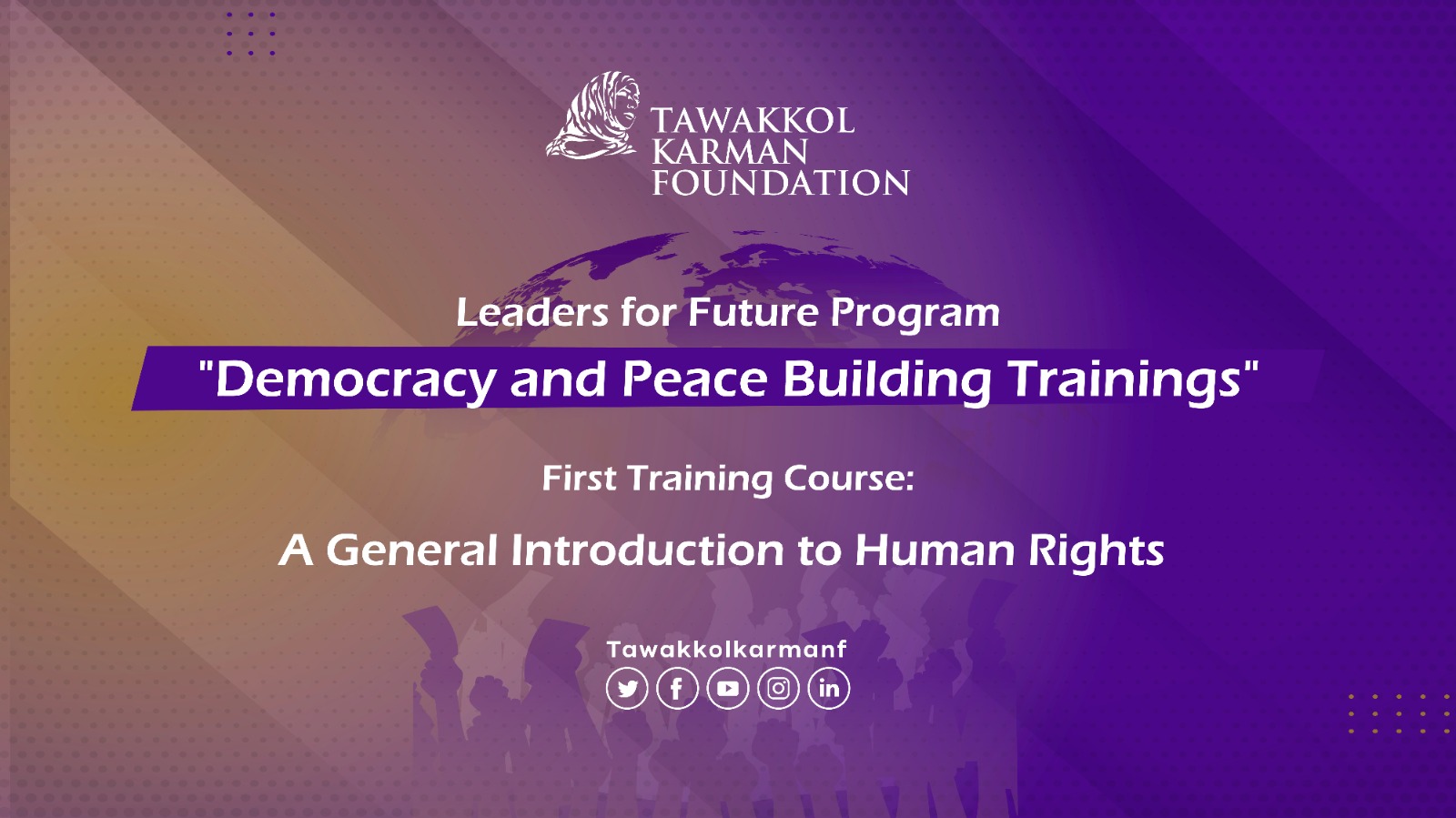 TKF Launches Democracy and Peace Building Course
Tawakkol Karman Foundation launched the six-classroom (Democracy and Peacebuilding) course on August 20, 2021.
The course, which is part of the "Leaders of the Future" program, offers training opportunities on democracy, peacebuilding, and human rights to more than 2,500 male and female students from 8 different nationalities.
It has been stated that, after the Labor Market Preparation Training, the Democracy and Peace Building course has now been launched to accompany the Intensive English Language Training course delivered remotely via Zoom application by expert training staff of the Tawakkol Karman Foundation.