Articles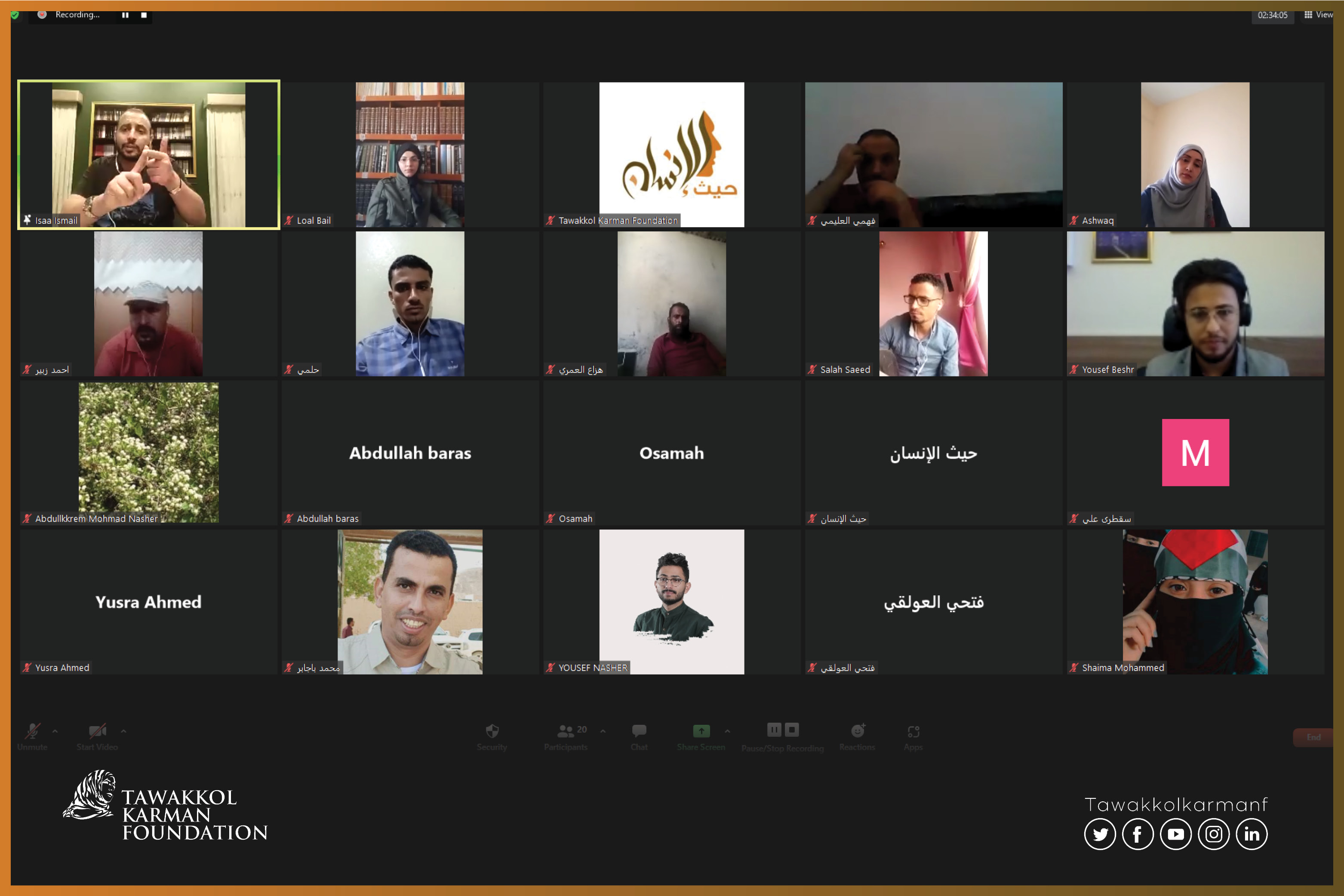 TKF organizes a special training course for the coordinators of "Haith Al-Insan" program in its fourth season
On Tuesday and Wednesday, August 17-18, 2021, Tawakkol Karman Foundation organized a training session for program coordinators of "Haith Al-Insan".
in the presence of the program management team to create a comprehensive vision for the program, its objectives, project selection criteria, implementation, and evaluation mechanism.
The course included several topics, including an introduction to the program, its objectives, determinants, challenges and success stories, project preparation, implementation, and impact measurement, in addition to TV production and administrative and financial requirements.
It is worth mentioning that "Haven for Humanity" is an annual program implemented by the Tawakkol Karman Foundation, which includes 30 humanitarian and development projects in the fields of education, health, development, and economic empowerment.
The program aims to provide support and assistance to the most war-affected populations in various Yemeni governorates, and the projects are documented in the form of television episodes shown annually during the month of Ramadan on the satellite channel "Belqees TV".