Articles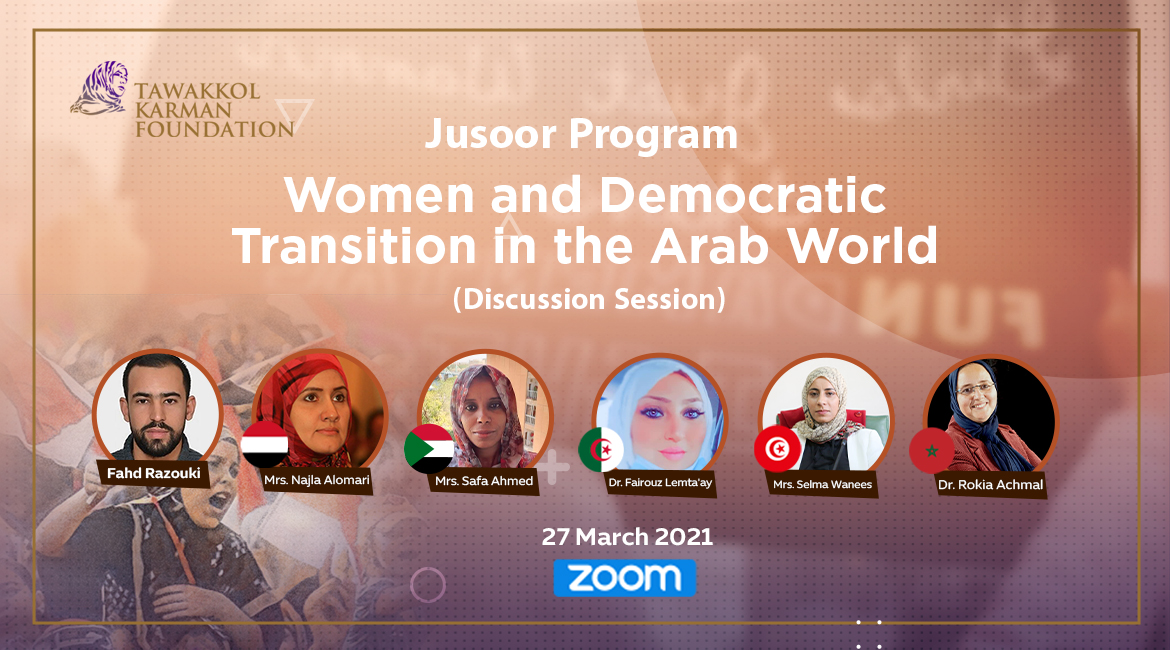 TKF launches "Jusoor Program" with a panel discussion
Tawakkol Karman Foundation held its first Jusoor Program activities on "Women in the Arab World and Democratic Transition"
on Saturday, March 27, 2021, through a panel with the participation of women leaders from many countries.
Dr. Rokia Achmal, participated in the program to explain her experiences about Morocco, as well as Prof. Dr. Safa Ahmed to tell about his experiences on Sudan. In addition, Prof. Dr. Naglaa Al-Omari attended to explain her experiences in Yemen, and Prof. Dr. Selma Venas to share her experiences in Tunisia. The session was held by Dr. It resulted in Fairuz Lamtai describing her experiences in Algeria.
The panel was concluded by mentioning the different experiences and the role of women in the democratic transition in each country separately. Tawakkol Karman Foundation aims to continue the Jusoor Program with many cultural and intellectual activities on different subjects in the coming months.