Articles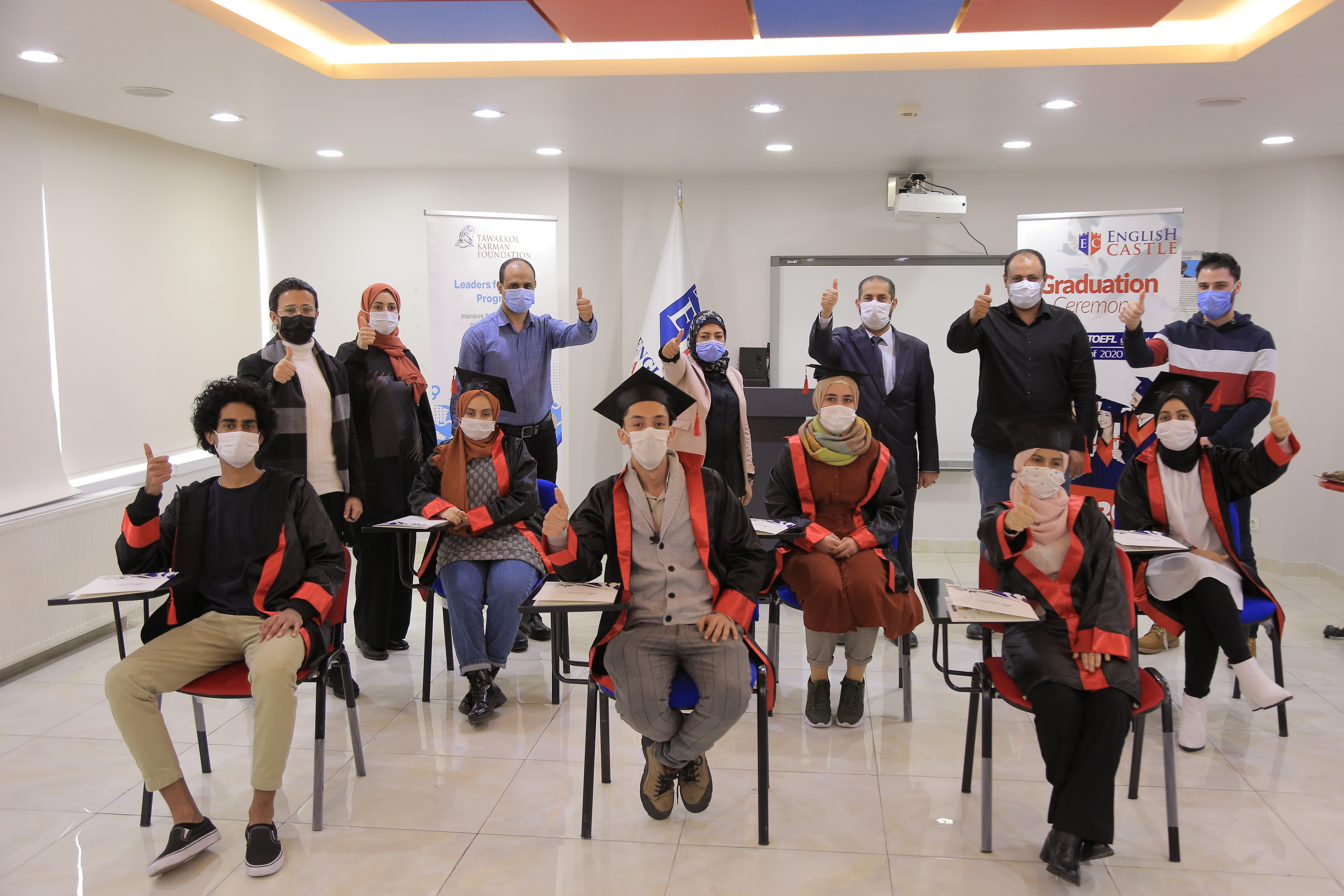 TKF celebrates the graduation of its first student group within the scope of the Leaders for Future Program
On the occasion of the graduation of the students who have completed their English language education and successfully passed the TOEFL exam, the Tawakkol Karman Foundation organized a celebration ceremony
for the first student group of the Intensive English Language Education Scholarship carried out within the framework of the Leaders for Future Program on Thursday, January 28, 2021.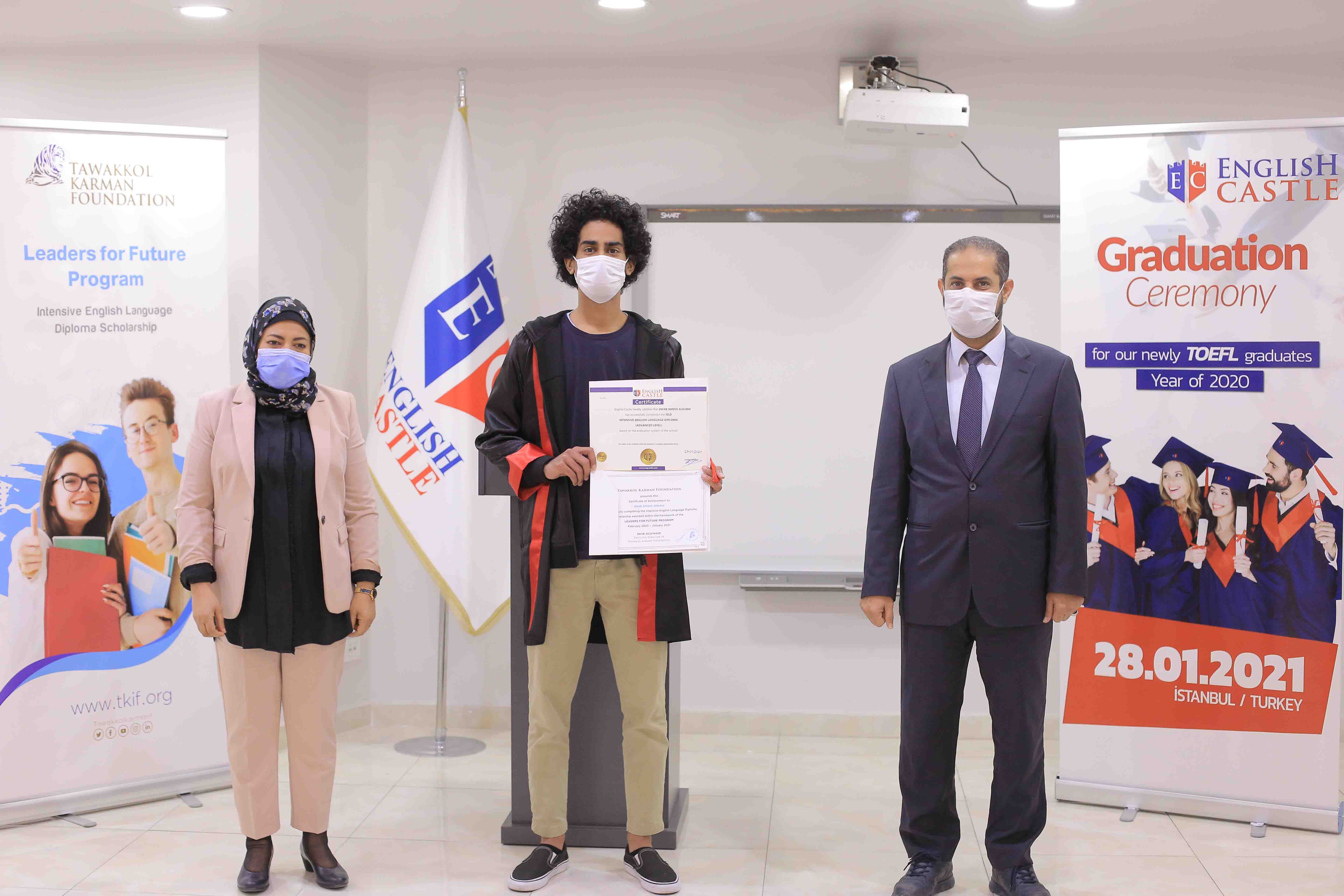 TKF Executive Director Misk Al-Junaid delivered a speech to congratulate the students at the celebration which was held with the participation of graduate students, foundation, and institute staff at the English Castle Institute in Istanbul. Emphasizing that they are determined to open an alumni club for TKF scholarship students in his speech, Al-Junaid stated that this club will be a communication and experience-sharing platform among the alumni and will be a connection point between the foundation and its future studies.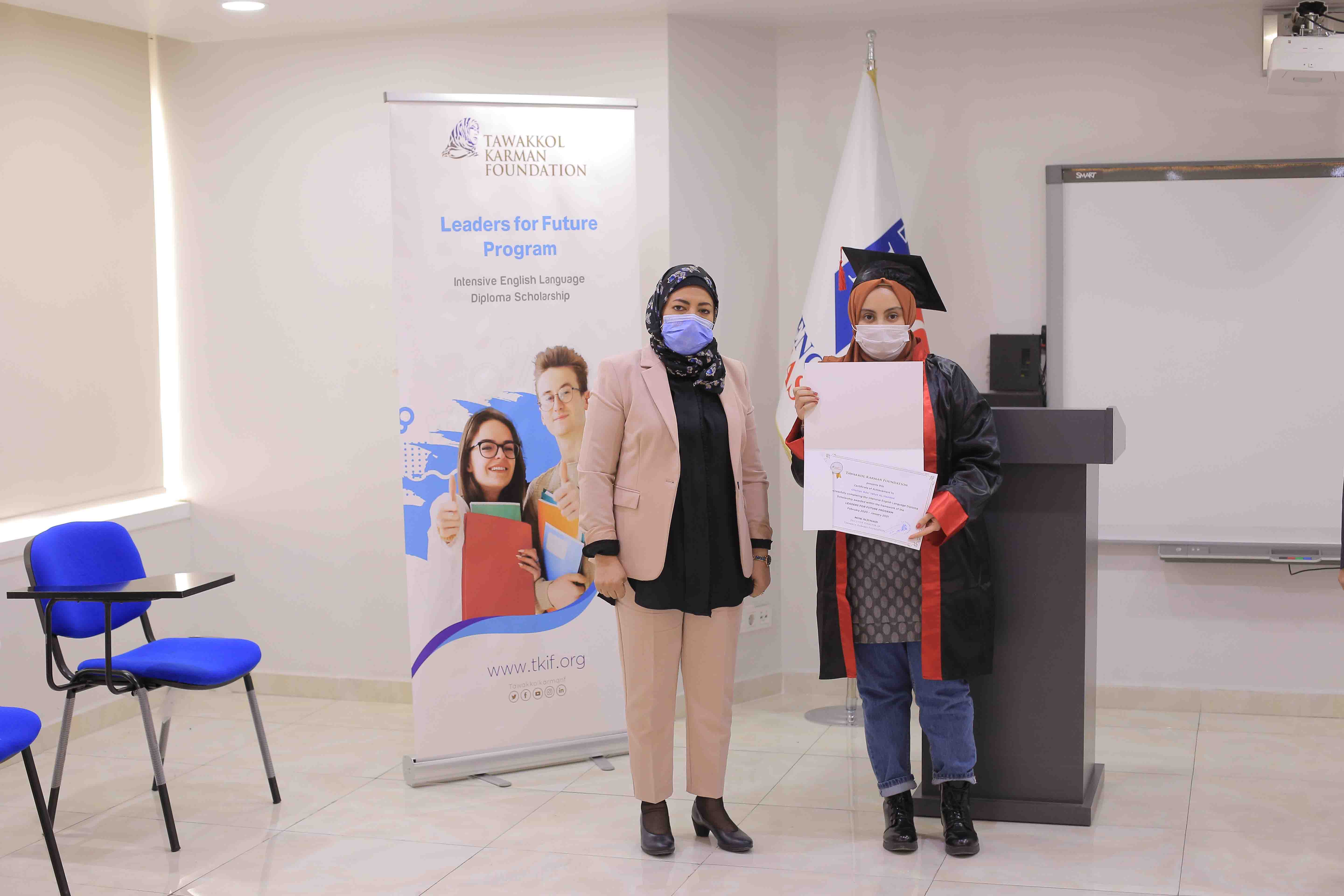 Pointing out that the Tawakkol Karman Foundation will continue its first and second term certificate program online with 1261 male and female students of different nationalities due to the coronavirus epidemic, he stated that the foundation plans to launch training courses to ensure the adaptation of young people to the labor market, as well as activities that will contribute to peace-building and democratization.