Articles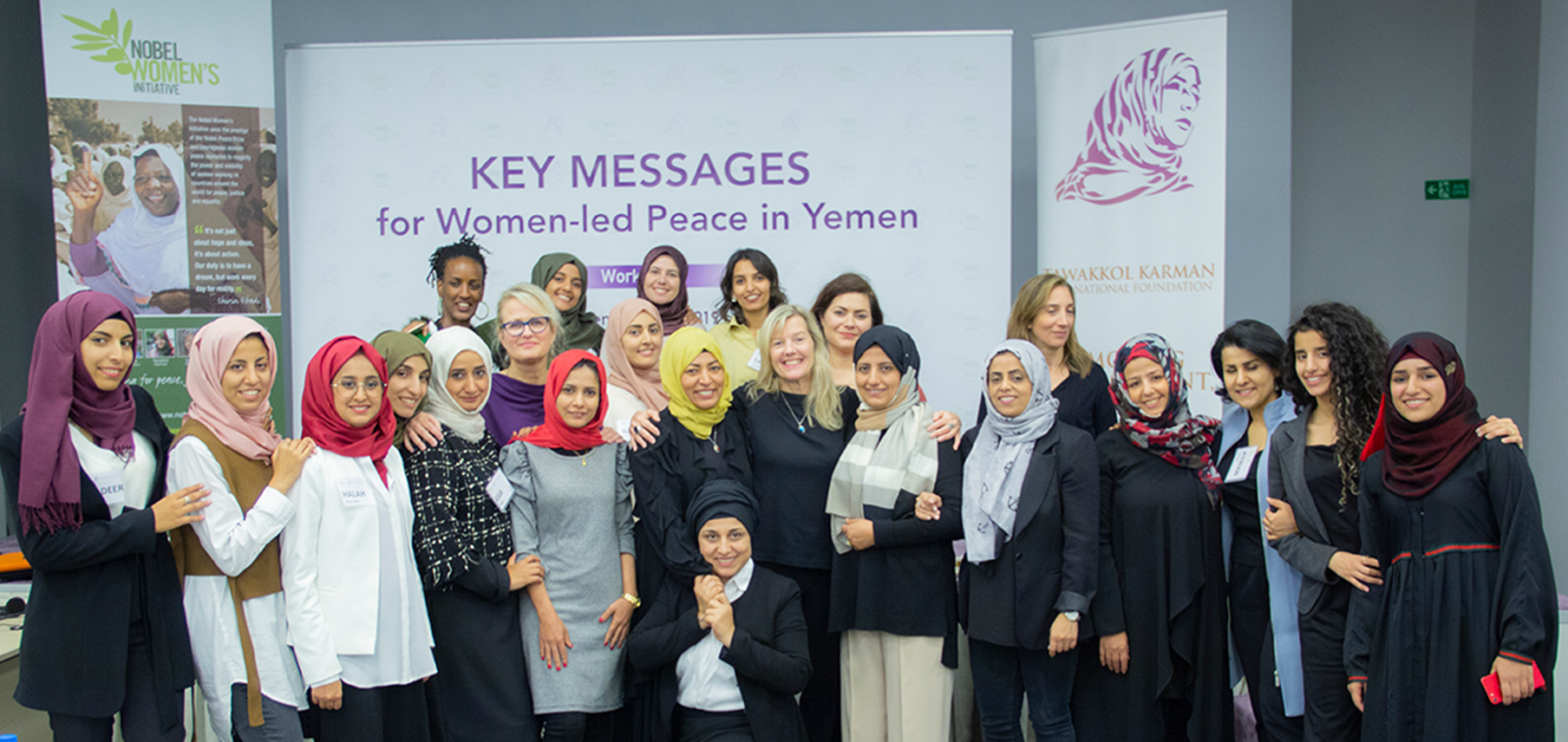 Key messages for women-led peace in Yemen Workshop
Nobel Women's Initiative in cooperation with Tawakkol Karman Foundation, launched a workshop entitled "Key messages for women-led peace in Yemen", which mainly targeted Women for Yemen Network.
The workshop which lasted 1st - 4th of December 2019, aims at strengthening the capacity of Yemeni women media professionals to spread the concepts and values ​​of peace and at engaging women in peacebuilding.
The course also aims at highlighting the suffering of women under war and the ways to provide them with safe environmental protection.
It is noteworthy that the foundation of this training came as a result of the recommendations of a previous training organized by Nobel Women's Initiative and the Tawakkol Karman Foundation targeting mainly Women4Yemen Network which works for women, peace, and security agenda for Yemen.