Articles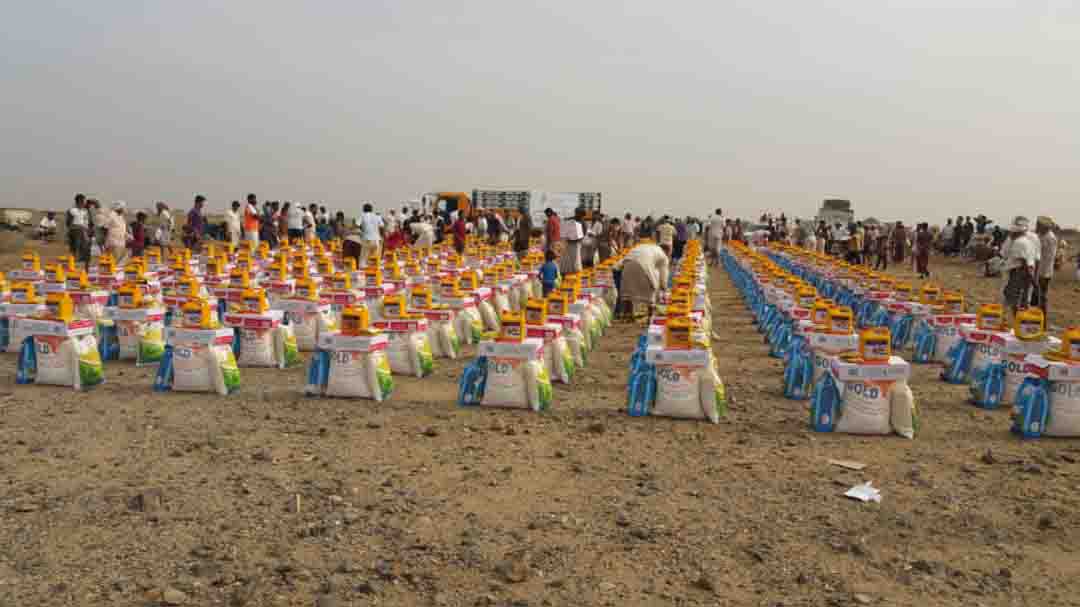 TKF launched a relief campaign targeting a 1000 families in Abs and Bani Hassan areas
As part of its ongoing relief activities, Tawakkol Karman Foundation launched a relief campaign on June 2, targeting a 1000 families in Abs and Bani Hassan areas, which have been displaced as a result of armed clashes in Hajour in Yemen's Hajjah province.
The campaign at a cost of YR 28 million ($ 53 million) is scheduled for completion on the eve of Eid al-Fitr, the Muslim celebration marking the end of Ramadan.
According to human rights reports, more than 20,000 violations against civilians have been recorded since the beginning of January 2019, including killings, physical assaults, arrests and destruction of private and public property.