On Thursday, March 9th, Tawakkol Karman Foundation sent its second relief aid caravan to Syria to support those affected by the earthquake that struck the country on February 6th, 2023.
---
The relief caravan, sent in response to the needs communicated to the foundation by rescue teams working in the field, includes food baskets and personal hygiene items for adults and children, which will be distributed to those affected in the coming days.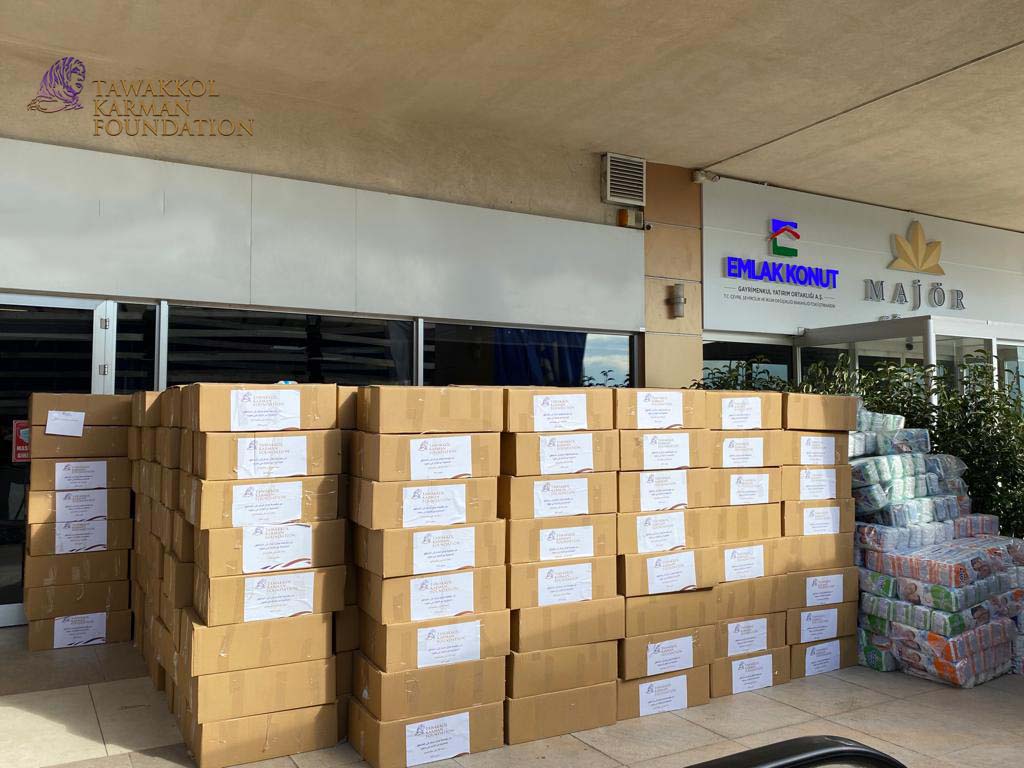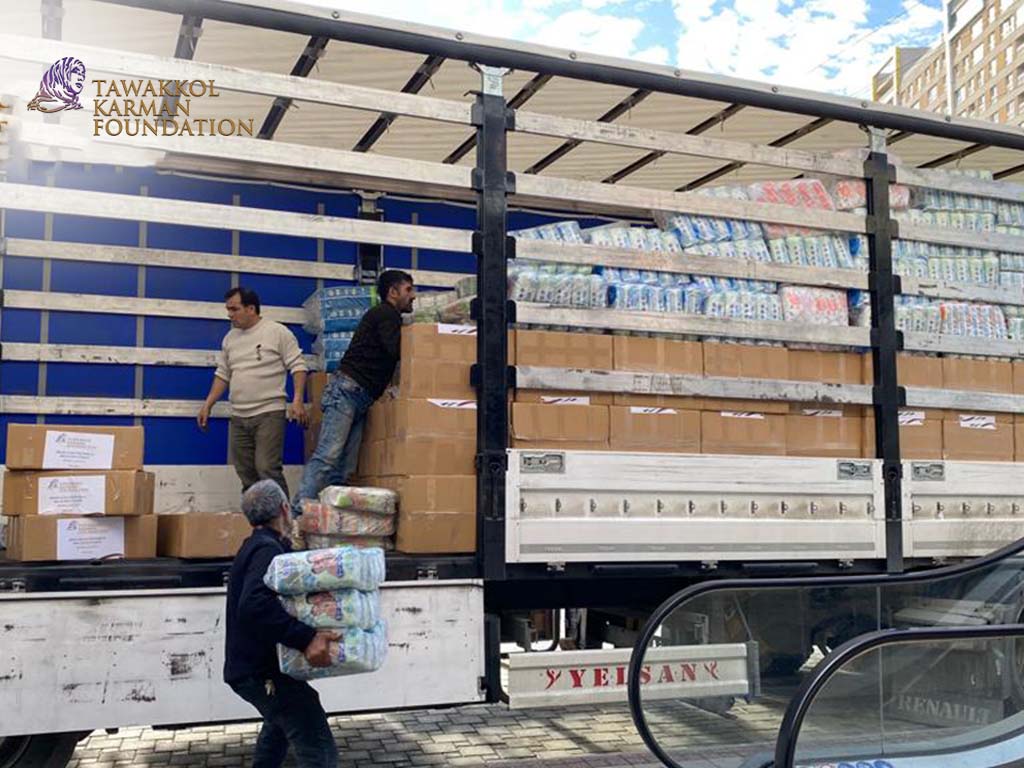 On February 16th, 2023, Tawakkol Karman Foundation sent a relief caravan to those affected in Hatay province of Turkey, one of the areas hardest hit by the earthquake.
The foundation has called on the international community and organizations in particular to contribute to the rescue efforts of those missing, trapped, and displaced by the earthquake, and to activate the principle of humanitarian solidarity.
In the early hours of Monday, February 6th, an earthquake with a magnitude of 7.7 struck southern Turkey and northern Syria, followed by another with a magnitude of 7.6 and hundreds of violent aftershocks, resulting in significant loss of life and property in both countries.