Articles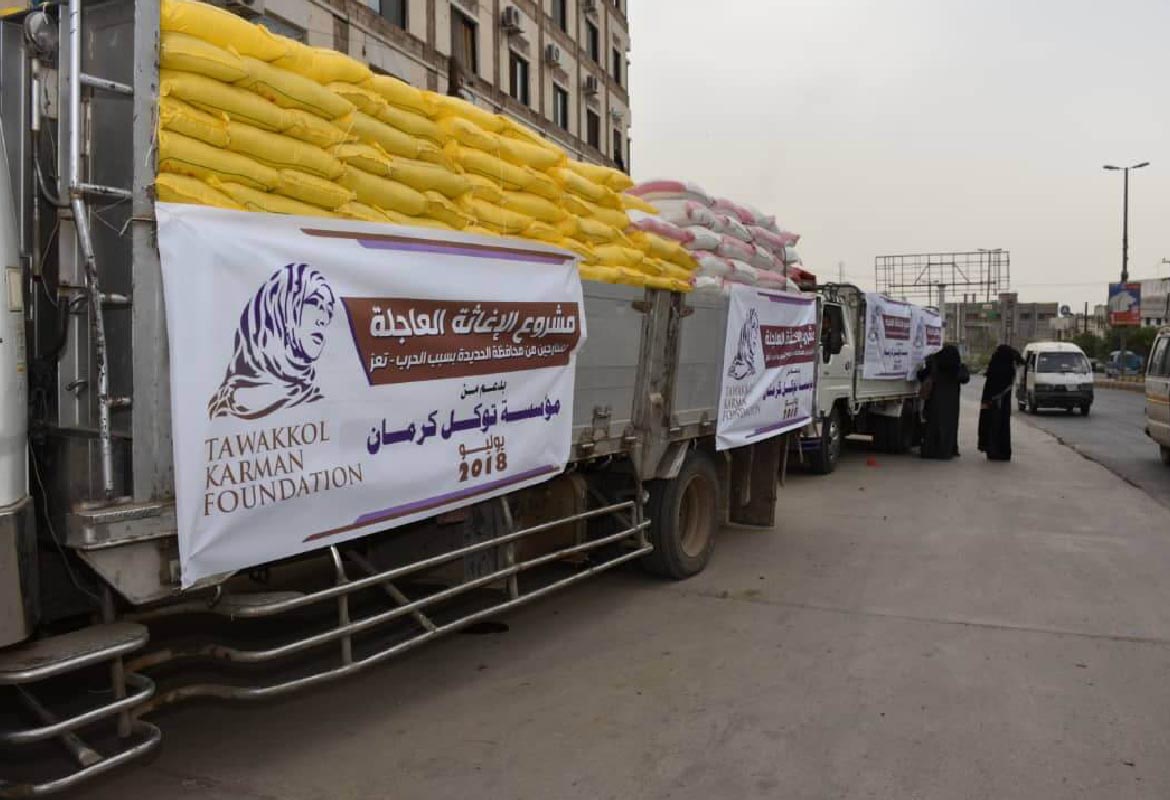 Urgent Campaign from Tawakkol Karman Foundation to Relief Al Hodeida IDPs in Taiz
Tawakkol Karman Foundation had launched the urgent relief campaign for AL Hodeida displaced people in Taiz,
southern east of Yemen, on Wednesday 18th of July 2018.
The campaign included food materials for 450 families from the displaced families who run away from the current situation that imposed by Houthis Militias inside AL Hodeida city and its trenched inside the residential neighborhoods.
Misk Al-Junaid, the Foundation executive director, said that this campaign is coming as an urgent response to the humanitarian situations for the displaced people of Al Hodeida city that displaced because of current war in Al Hodeida and it is one of the basic roles that the foundation is founded for which is represented by providing a helping hand for the affected people from conflicted and war areas. She added that this campaign will be followed by two relief campaigns for the displaced people of Al Hodeida in Sana'a and Aden.
Hayat Althoubhani, the project coordinator, said that this campaign is targeting Al Hodeida displaced people existed in Osaifra, Ber Basha, Alhaseb, Almonakh, Gamal St. and Aldharbah areas. She values the continuous efforts of Tawakkol Karman Foundation and its humanitarian fingerprint in Taiz governorate and in all over the country.
It is worth mentioning that most of Al Hodeida people is depending on the limited daily income and thousands of employees stopped working and left their employment, works and houses and displaced to outside Al Hodeida with their families to suffer the displacement that war did which imposed by Houthis Militia in Yemen.