Chairwoman Activities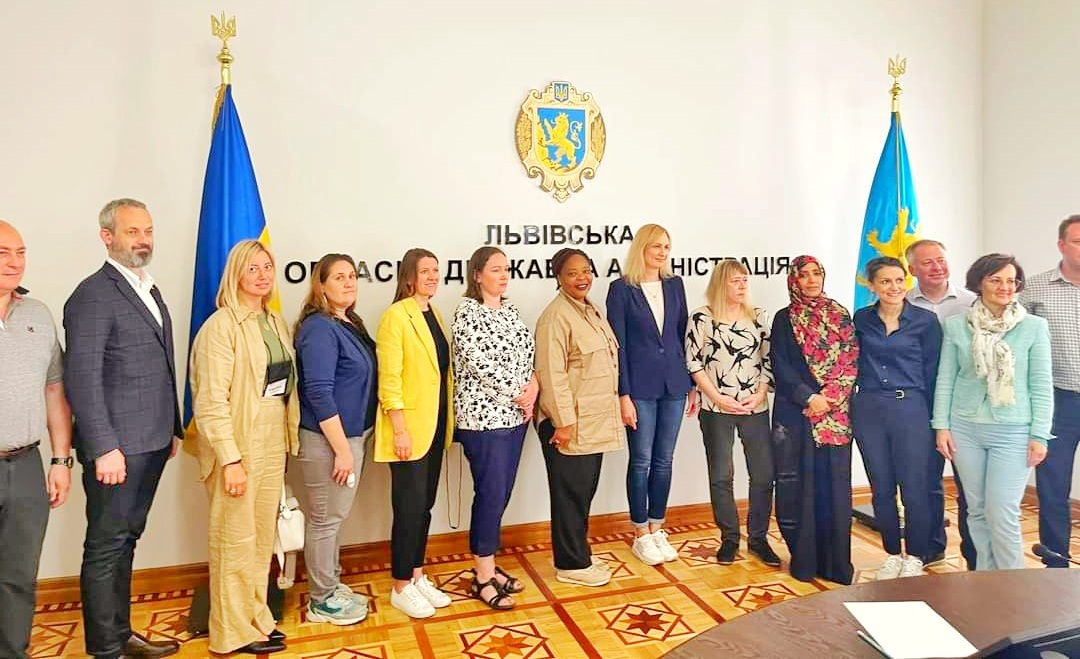 Tawakkol Karman from Ukraine calls for an end to the war and respect for human rights
On June 24, the Nobel Peace Prize laureate Tawakkol Karman concluded a visit to Poland and Ukraine accompanied by the two Nobel Peace Prize laureates,
the Liberian Leymah Gbowee, and the American Judy Williams, as part of a high-level international committee organized by the "Nobel Women's Initiative" and in cooperation with the Azadi Project and other partner organizations; This is to advocate for an end to the war, importance of peace and to support women affected by the war in Ukraine.
During this visit, Karman met with many Ukrainian official figures and local organizations working there, in addition to visiting some camps to see the conditions of the refuges there.
In a speech to Ukrainian refugees in Poland, Tawakkol Karman said that Putin turned Ukraine from a basket of global food into a disaster zone with destroyed cities, displaced population, and disrupted services.
Karman indicated that the adventures of some regimes and governments have certainly contributed to the expansion of conflicts, wars, and chaos.
Karman considered that choosing the path of war as an alternative to politics and negotiation is a wrong action, and we should all reject it, and it will be important to shun leaders and governments who see wars as legitimate ways to expand and obtain political and economic benefits.
Karman pointed out that wherever there is war, there is suffering, noting that Syria is one of those countries that have been subjected to a devastating war as punishment for the revolution against one of the most brutal totalitarian regimes in the world hostile to democracy and human rights.