Chairwoman Activities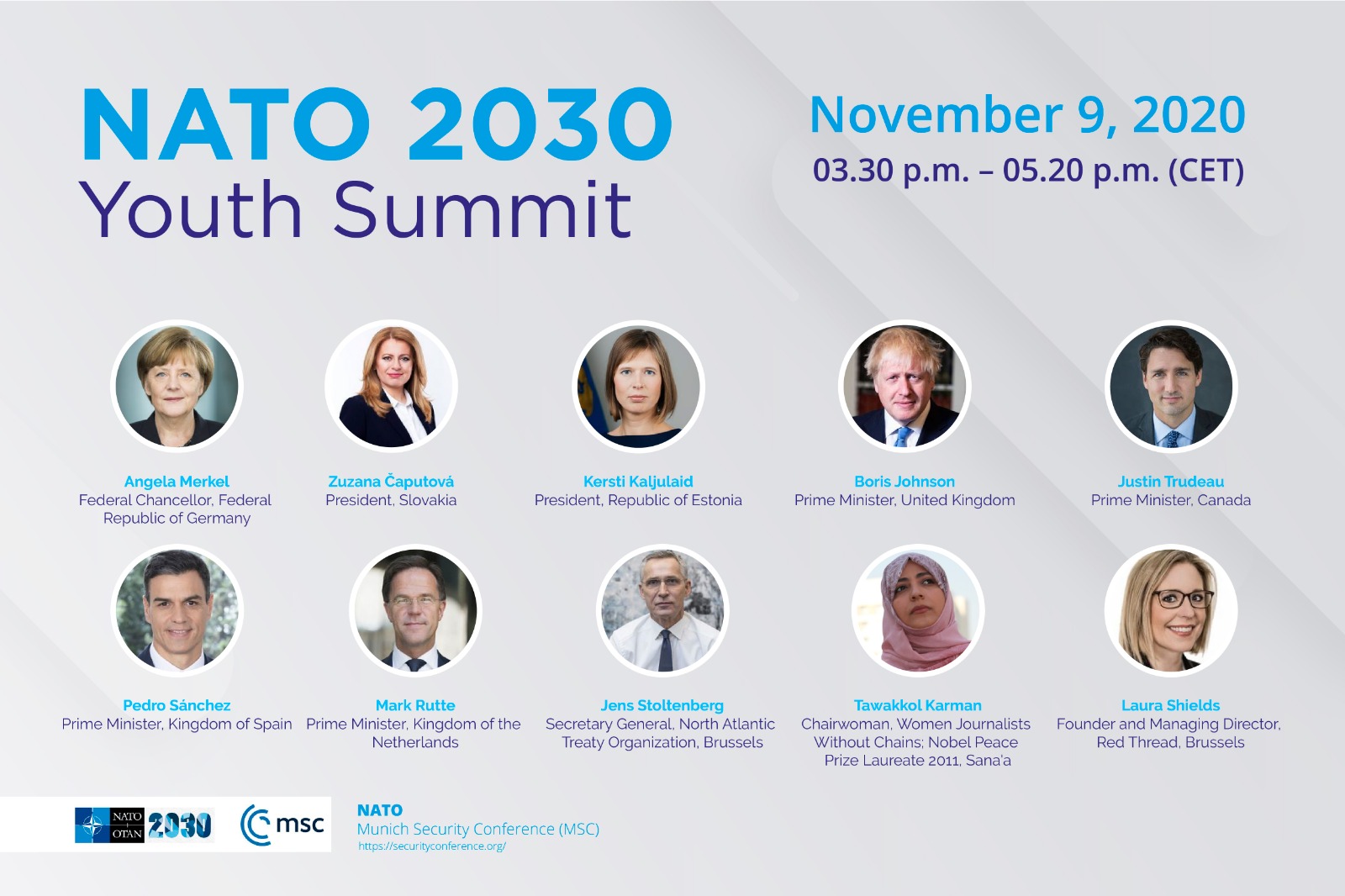 Mrs. Tawakkol Karman participation in NATO 2030 Youth Summit
At the invitation of NATO and the Munich Security Conference (MSC), Mrs. Tawakkol Karman - Chairwoman of the Foundation's Board of Directors, is participating today, Monday, November 9, 2020, at the NATO 2030 Youth Summit.
Where it is scheduled to participate in a session entitled:
" Keeping P(e)ace? Contributing to Stability Beyond NATO's Borders "
Sharing her conversation with:
German Chancellor Angela Merkel, and the prime ministers of Britain, Canada, Spain, and the Netherlands.