Chairwoman Activities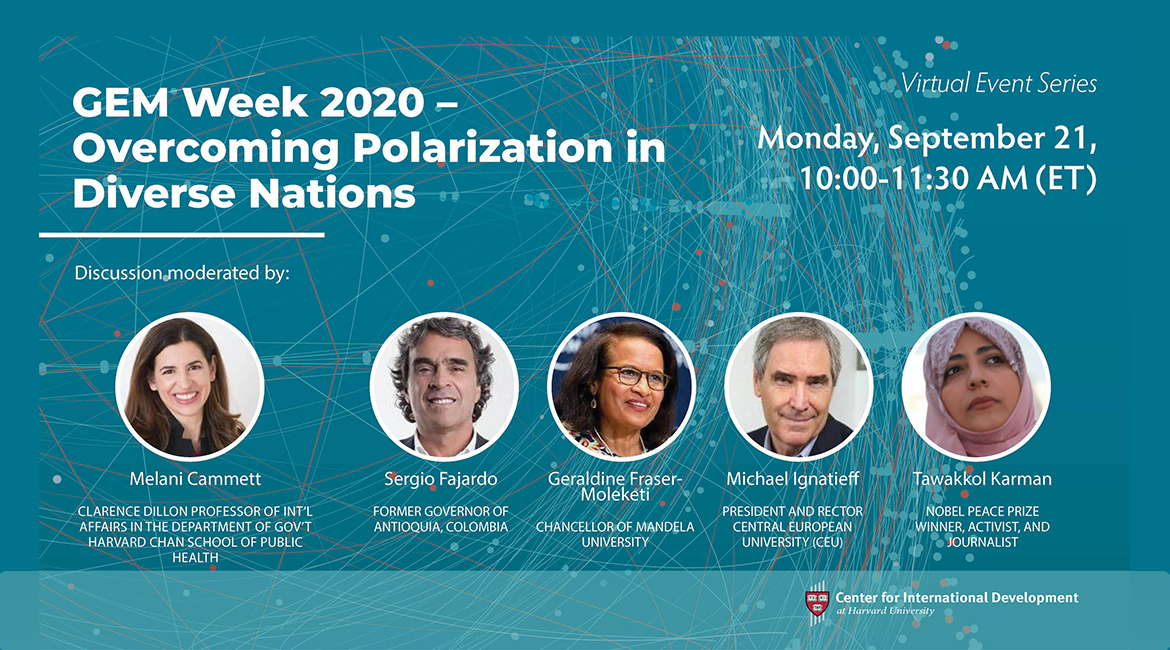 Mrs. Tawakkol Karman participated in Overcoming Polarization in Diverse Nations
Mrs. Tawakkol Karman - Founder of Tawakkol Karman Foundation, has participated Monday, September 21, 2020, in the Global Empowerment Meeting (GEM),
a thought-provoking event highlighting the latest work in international development,
organized by the Center for International Development - (CID at Harvard University).
As she participated in a session entitled "Overcoming Polarization in Diverse Nations"
•Mrs. Tawakkol Karman moderated her discussion with:
- Sergio Fajardo, Former Governor of Antioquia, Colombia.
- Geraldine Fraser-Molekti, Chancellor of Mandela University.
- Michael Ignatieff, President, and Rector of Central European University (CEU).
For more information click here.
The session live stream is available here: https://youtu.be/7E0bkziZ7qU